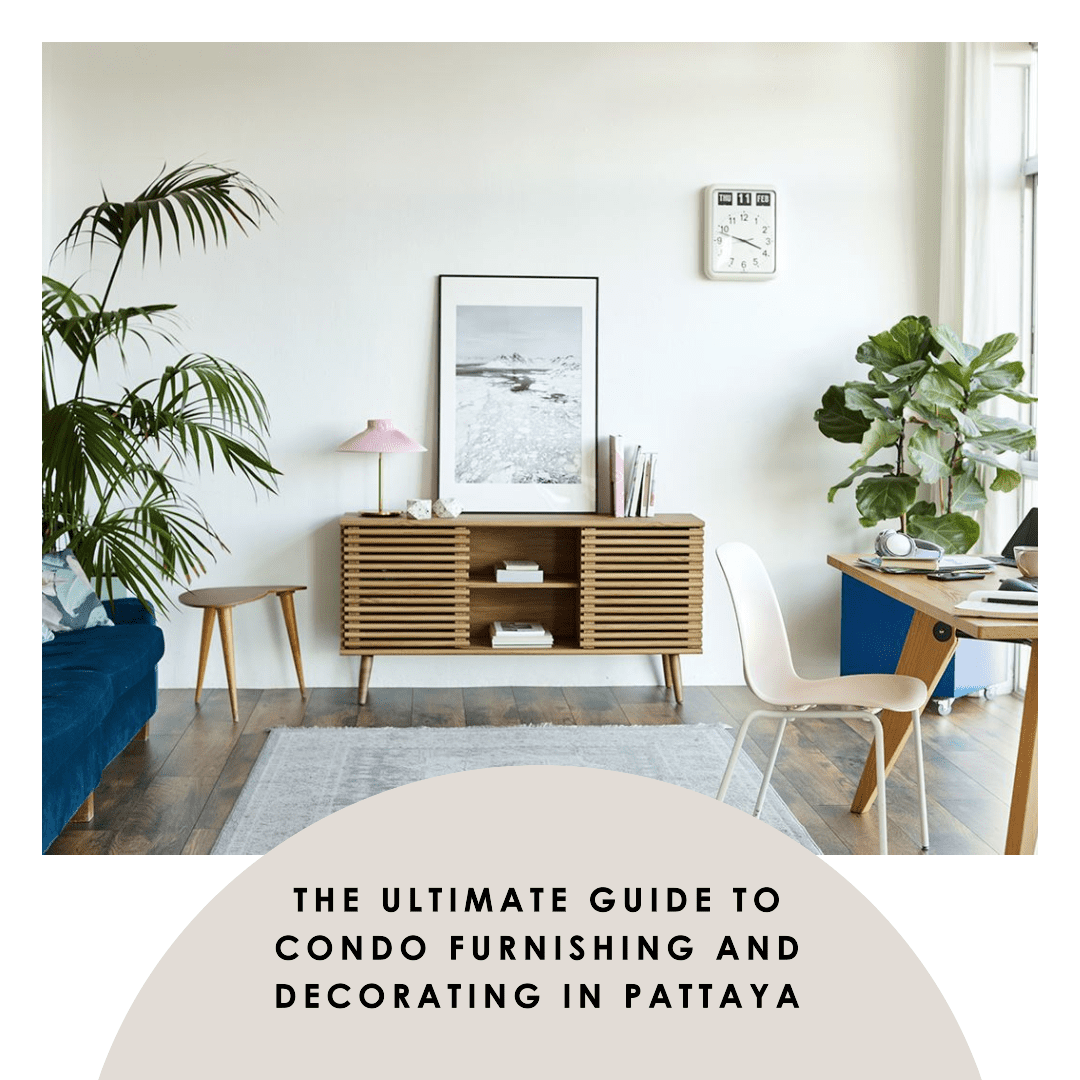 The Ultimate Guide to Furnishing and Decorating Your Condo in Pattaya: Tips, Ideas, and Recommendations
The Ultimate Guide to Furnishing and Decorating Your Condo in Pattaya: Tips, Ideas, and Recommendations
Introduction: Welcome to the ultimate guide on furnishing and decorating your condo in Pattaya! Whether you're moving into a new space or looking to refresh your current condo, this comprehensive article will provide valuable insights, practical advice, and engaging content to transform your condo into a stylish and functional haven. We'll explore popular design styles suitable for condos, space-saving solutions, and optimizing functionality. Additionally, we'll delve into selecting furniture, decor, and accessories that suit your condo's layout and personal style preferences. To make your shopping experience easier, we'll also offer recommendations for reliable furniture suppliers, local stores, or online platforms. So, let's dive in and create a space you'll love coming home to.
Understanding Condo Design Styles: When it comes to furnishing and decorating your condo in Pattaya, understanding design styles that suit the space is essential. Condos often have limited square footage, so opting for design styles like minimalistic, modern, or contemporary can create a clean and spacious ambiance. These styles embrace simplicity, sleek lines, and clutter-free living, making them ideal for small spaces. On the other hand, if you want to embrace the coastal atmosphere of Pattaya, beach-inspired themes or tropical designs can bring a sense of relaxation and tranquility to your condo. We'll explore each of these design styles in detail, providing examples, tips, and ideas on how to incorporate them into your space.
Space-Saving Solutions: Maximizing space is crucial when furnishing a condo, as every square foot counts. In this section, we'll delve into various space-saving solutions that will help you optimize your condo's layout. We'll discuss multifunctional furniture pieces, such as sofa beds, storage ottomans, and coffee tables with built-in storage compartments, which allow you to make the most of your space. Additionally, we'll explore the benefits of wall-mounted shelves and floating cabinets, which not only save floor space but also create visually appealing displays. Another effective technique for creating an illusion of space is the strategic use of mirrors. We'll guide you on how to place mirrors to make your condo appear larger and brighter. With these space-saving solutions, you'll be able to create a functional and stylish living environment in your condo
Optimizing Functionality: In this section, we'll focus on optimizing the functionality of your condo while maintaining a cohesive flow throughout the space. Condos often have open floor plans, and it's important to create designated areas for different activities. We'll provide tips on how to define spaces using rugs, furniture placement, or room dividers, ensuring a seamless transition between areas. Effective organization is another key aspect of functionality. We'll share practical strategies to maximize storage spaces, allowing easy access to essential items while keeping the space clutter-free. Additionally, we'll emphasize the importance of balancing aesthetics with practicality and offer suggestions on how to strike the right chord. By optimizing functionality, you'll create a condo that not only looks great but also meets your everyday needs.
Selecting Furniture, Decor, and Accessories: Selecting the right furniture, decor, and accessories is crucial for creating the desired atmosphere in your condo. We'll guide you through the process of choosing furniture that fits well within the limited space of your condo. Considerations such as size, scale, functionality, and style will be discussed, enabling you to make informed decisions. We'll explore the benefits of light-colored furniture, which can make your condo appear more spacious and airy. Additionally, we'll discuss the importance of investing in quality furniture that withstands the test of time, ensuring long-lasting comfort and durability.
Moving on to decor and accessories, we'll delve into the art of creating a cohesive and harmonious look. We'll provide tips on choosing artwork, curtains, rugs, and other decorative elements that complement the color scheme and design style of your condo. Furthermore, we'll emphasize the significance of incorporating plants and greenery to bring life and freshness into your space. Lastly, we'll explore how carefully selected lighting fixtures can enhance the overall ambiance and create different moods within your condo.
Recommendations for Furniture Suppliers and Stores: Finding reliable furniture suppliers and stores can significantly simplify the furnishing process. In Pattaya, numerous options are available both offline and online. We'll recommend a selection of local furniture stores known for their quality offerings and knowledgeable staff. By visiting these stores, you can explore a wide range of furniture styles suitable for condos and receive personalized assistance. For those who prefer online shopping, we'll highlight reputable online platforms that provide a vast selection of furniture, along with convenient delivery options. By leveraging these recommendations, you'll have access to reliable sources for purchasing your desired furniture, ensuring a hassle-free experience.
Conclusion: Congratulations on reaching the end of the ultimate guide to furnishing and decorating your condo in Pattaya! Armed with practical tips, ideas, and recommendations, you're well-equipped to transform your condo into a stylish and functional space that reflects your personal taste and lifestyle. By understanding condo design styles, incorporating space-saving solutions, optimizing functionality, and selecting furniture, decor, and accessories thoughtfully, you'll create a condo you'll be proud to call home. Remember to infuse your own personality and preferences throughout the process, allowing your condo to become a true reflection of who you are. Happy furnishing!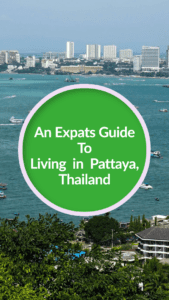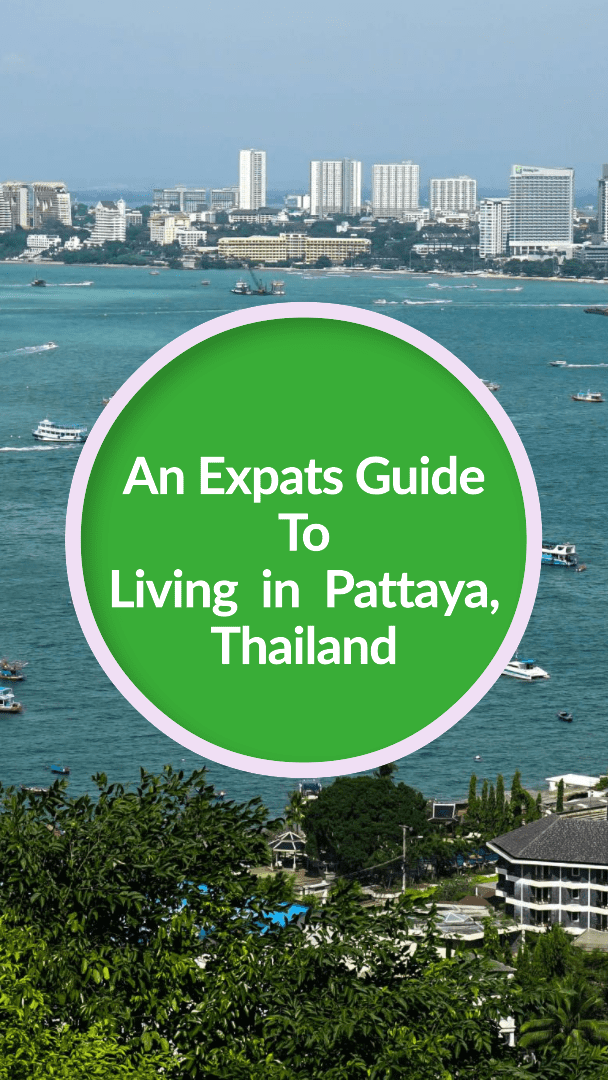 Living in Pattaya, Thailand: An Extensive Guide for Expats Are you contemplating making Pattaya your new home? Welcome to our comprehensive guide on living in
Read More »