Soi Khao Talo Pattaya
Exploring Soi Khao Talo, Pattaya: A Hidden Gem Off the Beaten Path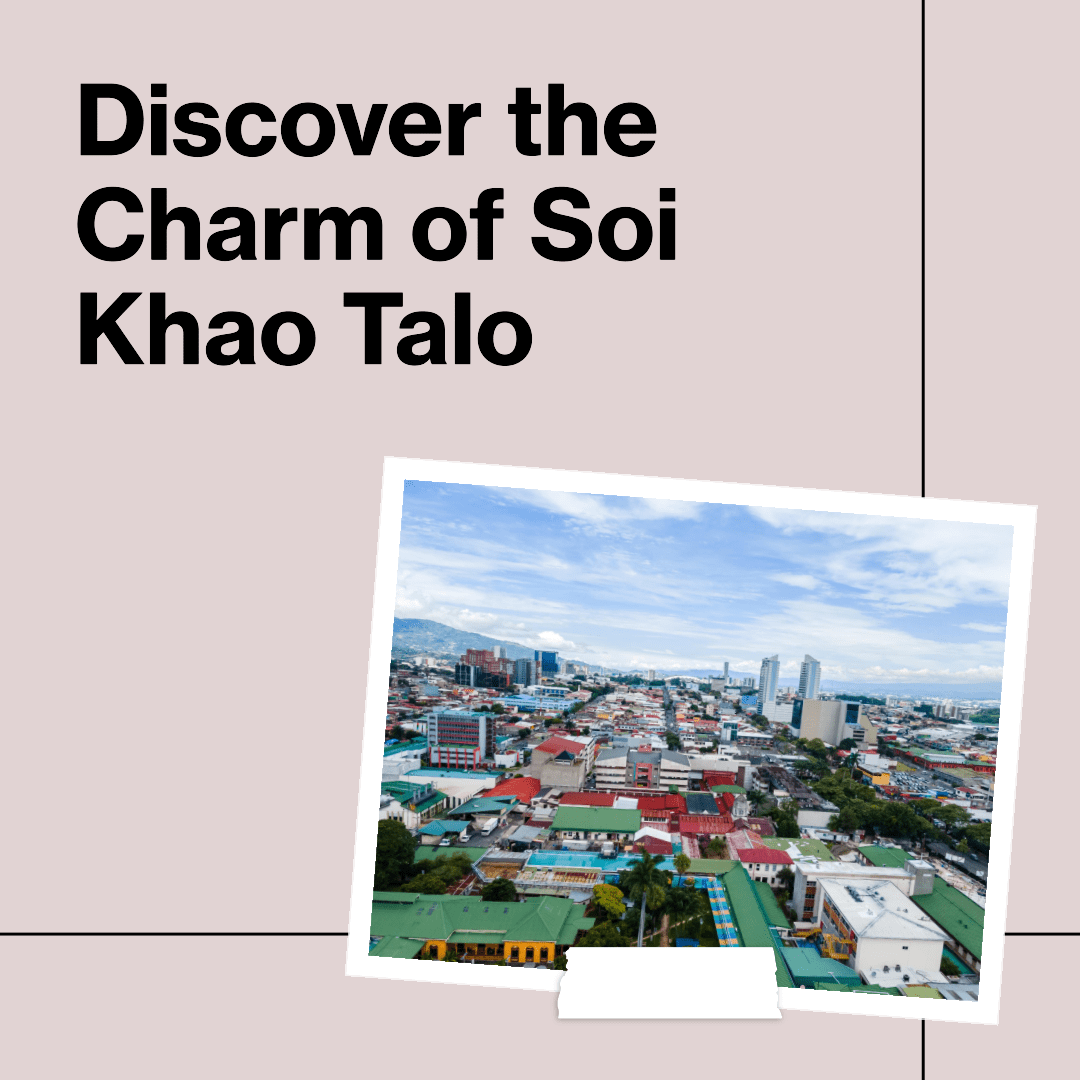 Exploring Soi Khao Talo, Pattaya: A Hidden Gem Off the Beaten Path
Discover the hidden charm of Soi Khao Talo in Pattaya, a serene retreat favored by expats and locals seeking tranquility. Uncover its unique attractions, diverse dining options, and real estate opportunities in this comprehensive guide.
Introduction: Soi Khao Talo, A Peaceful Haven in Pattaya
Nestled in the eastern part of Pattaya, Soi Khao Talo stands out as an undiscovered gem, cherished by expats and locals for its serene ambiance and authentic allure. As you venture beyond the tourist hubs, Soi Khao Talo welcomes you with open arms, offering a quieter and more authentic experience.
1. Discovering Local Attractions
Soi Khao Talo may not boast the typical tourist hotspots, but its charm lies in its local attractions. Explore the tranquil Nong Prue Lake, a picturesque oasis surrounded by lush greenery—a perfect spot to relax and soak in nature's beauty. For moments of introspection, visit Wat Nong Ket Yai temple, a serene sanctuary that reflects Pattaya's spiritual side.
2. Gastronomic Delights
Food enthusiasts will be delighted by Soi Khao Talo's culinary offerings. Unearth the flavors of authentic Thai street food, with delightful dishes like Pad Thai and delectable mango sticky rice. Step into local restaurants for a diverse range of Thai and international cuisines, promising an unforgettable gastronomic adventure.
3. Real Estate Opportunities
Soi Khao Talo's real estate market beckons investors seeking a tranquil retreat. The area presents a mix of residential properties, from cozy apartments to spacious houses with private gardens. Embrace the opportunity to invest in a serene living space that perfectly balances convenience and tranquility.
4. The Ideal Location
Soi Khao Talo's strategic location is a major draw. Enjoy the serenity of the area while still being within easy reach of Pattaya's vibrant city center. Sukhumvit Road's proximity ensures seamless connectivity to other parts of Pattaya and beyond.
Conclusion: Embrace the Serenity of Soi Khao Talo
Soi Khao Talo invites you to embark on a journey of tranquility and local charm. Whether you seek an investment opportunity or a serene escape from the city's hustle, Soi Khao Talo offers an enriching experience. Embrace the hidden charm of this tranquil gem and immerse yourself in the authentic side of Pattaya. Discover why Soi Khao Talo has become a cherished destination for those seeking a quieter and more genuine slice of Pattaya life. For your dream home near soi khao talo please contact us now!