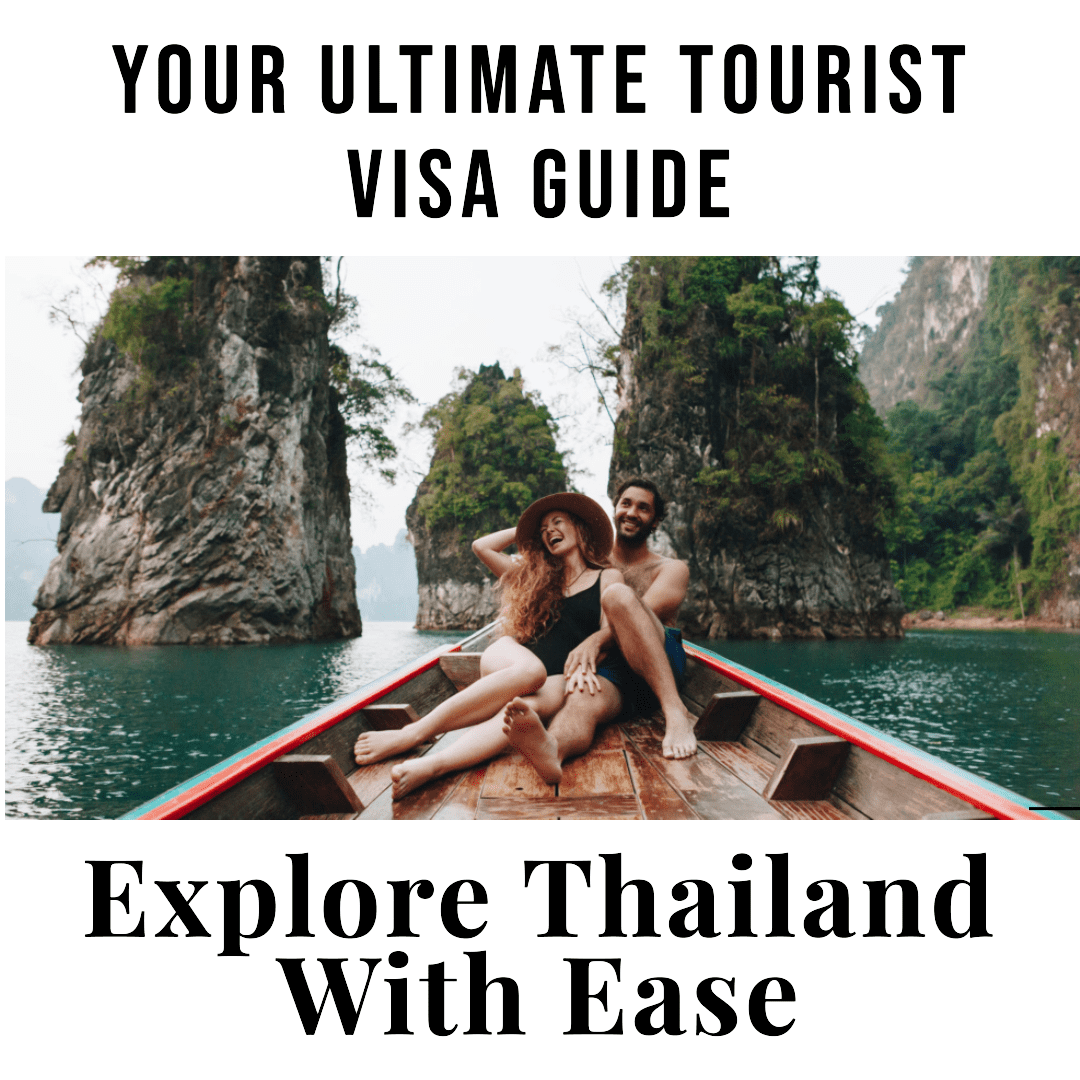 Thailand Tourist Visa Guide 2023-2024
Thailand Tourist Visa Guide
Published: October 10, 2023

Navigating through Thailand's mesmerizing landscapes, vibrant culture, and mouth-watering delicacies requires an understanding of its tourist visa regulations. As you prepare for your journey to the Land of Smiles, we've put together a comprehensive guide on Thailand's tourist visa for US, UK, and Australian travelers.
Exploring Types of Tourist Visas in Thailand with us before setting foot in Thailand, acquaint yourself with the different tourist visa categories:
Tourist Visa (TR): Tailored for vacationers, allowing a 60-day stay.

Medical Treatment Tourist Visa (MT): This grants access for medical services at certified Thai medical institutions for a maximum of 60 days.
Travelers to Thailand for tourism, family visits, medical procedures, or participation in MICE events (endorsed by TCEB) should acquire one of the aforementioned visas.
Multiple Entry Tourist Visa (TR): Facilitates several entries across a typical span of six months, each stay capped at 60 days.
However, it's paramount to monitor visa exemption updates regularly. Missing out on exploring Thailand over visa miscalculations is a traveler's nightmare.
For a comprehensive list detailing visa exemptions and visa-on-arrival eligibility, consult the Ministry of Foreign Affairs, Kingdom of Thailand.
Applying for Thailand's Tourist Visa Embarking on your Thai adventure begins with the visa application:
Thai Embassy/Consulate Route:

Visit the Royal Thai Embassy's official platform.
Download, fill, and collate necessary documents.
Submit to your closest Thai embassy/consulate.
Settle the visa charges.
Await visa processing.
Obtain your visa stamped inside your passport upon approval.

E-Visa Route:

Thailand's E-Visa offers a simplified visa acquisition process online.
Navigate the Thai E-Visa portal and adhere to the guided application steps.
Note: E-Visa services are limited to specific countries and exclude those currently in Thailand.
Essential Documents for Thailand's Tourist Visa:
Six-month valid passport or travel document.
Completed visa application.
Recent 4×6 cm photograph.
Confirmed round-trip flight bookings.
Financial proof: 10,000 THB/person or 20,000 THB/family.
Accommodation booking proof.
Golden Tips for Visa Approval:
Reverify visa prerequisites.
Maintain a six-month valid and intact passport.
Ensure accurate and thorough application details.
Adhere to your visa's stipulations.
Covid-19 vaccine certifications became non-mandatory from January 2023.
Updated: October 10, 2023
Visa Exemption Update Before October 2023, tourists from China and Kazakhstan were mandated to acquire visas. However, this prerequisite has been suspended till February 29, 2024. This exemption permits both nationals a 30-day visa-free tourist stay in Thailand.
Details:
Temporary visa waiver expiring on February 29, 2024.
Solely valid for tourism. Extended stays or different objectives necessitate visa applications.
Visa-exempt visitors must show a valid passport and subsequent travel proof upon Thai entry.
Tourist Visa for US, UK, and Australian Nationals: While the visa-free duration for these nationals is 30 days, stays beyond this period demand a tourist visa. The visa prerequisites for these countries are aligned, including a valid passport, filled visa application, recent passport-sized photos, and financial proofs.
Cost Implication: A single-entry visa costs 30 USD, with the multi-entry ranging from 150-250 USD, contingent on nationality. The Thailand E-Visa is priced at 82 USD, a non-refundable fee payable via their portal. The processing period varies; however, a general timeframe is 5-10 working days.
Stay Duration on Thailand's Tourist Visa: The tourist visa facilitates a 60-day stay, extendable by 30 more days for an additional charge. Your stay's exact length depends on your entry mode and frequency. Ensure to exit Thailand by your visa's expiration.
Extending Your Thai Tourist Visa: An extension of the 60-day tourist visa is possible with an added 30 days by approaching the nearest Thai Immigration office, costing 1,900 THB (50 USD).
Travel Insurance for Thailand: Though not obligatory, possessing travel insurance is strongly advocated. Thailand's thrilling activities sometimes lead to mishaps. Ensure your peace of mind with robust travel insurance as you indulge in your Thai escapade.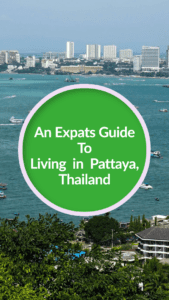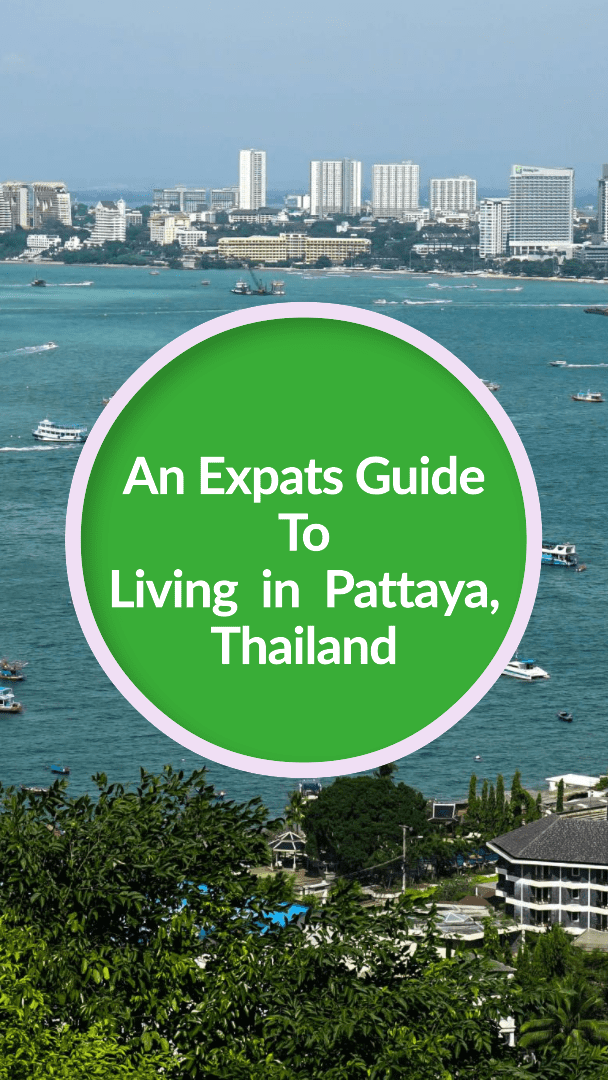 Living in Pattaya, Thailand: An Extensive Guide for Expats Are you contemplating making Pattaya your new home? Welcome to our comprehensive guide on living in
Read More »