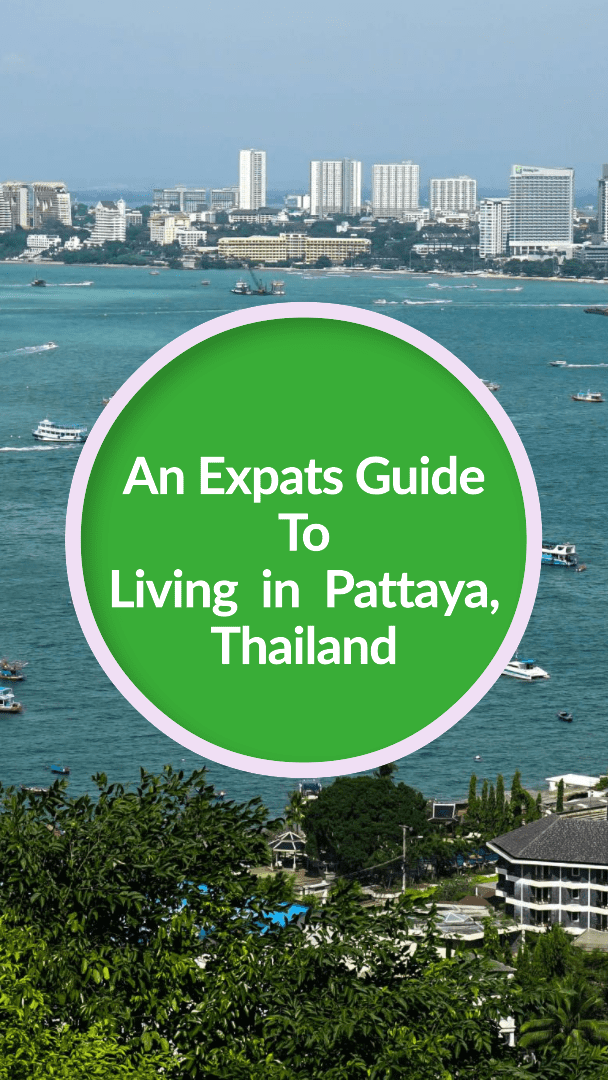 Living in Pattaya, Thailand: An Extensive Guide for Expats
Living in Pattaya, Thailand: An Extensive Guide for Expats
Are you contemplating making Pattaya your new home? Welcome to our comprehensive guide on living in Pattaya, Thailand, designed to provide expats with a detailed insight into this vibrant coastal city. Pattaya, nestled along the Gulf of Thailand, combines breathtaking natural beauty with urban vibrancy, making it a sought-after destination for expats. Let's embark on an in-depth exploration of what you need to know before calling Pattaya home.
Pattaya's Highlights: The Pros and Cons
Pros:
Beautiful Beaches: Pattaya is blessed with a coastline featuring stunning beaches. Pattaya Beach, Jomtien Beach, and Naklua Beach are some of the gems where you can soak up the sun, indulge in water sports, or simply take leisurely strolls along the shore.
Cost of Living: One of the primary attractions for expats is the affordable cost of living in Pattaya. With a monthly budget ranging from $1,000 to $1,500, you can lead a comfortable life, covering housing, groceries, transportation, and entertainment.
Vibrant Nightlife: Pattaya's nightlife is legendary. The city comes alive after dark, offering an array of bars, clubs, and entertainment venues to cater to every taste.
Expat Community: Pattaya boasts a thriving expat community. You'll find it easy to connect with fellow expats and locals, making the city a welcoming and comfortable place to live.
Cons:
Traffic Congestion: As a popular tourist destination, Pattaya can experience traffic congestion, particularly in the city center, during peak tourist seasons. However, the traffic situation has improved with ongoing infrastructure development.
Language Barrier: While English is widely spoken in tourist areas, you may encounter language barriers in less touristy regions. Learning some basic Thai phrases can be beneficial for smoother interactions.
Weather: Pattaya experiences a tropical climate, translating to hot and humid conditions year-round. The rainy season typically spans from June to October. It's important to be prepared for the heat and occasional downpours.
Cost of Healthcare: While healthcare services are accessible and generally of good quality, it's essential to budget for potential healthcare expenses, including health insurance coverage.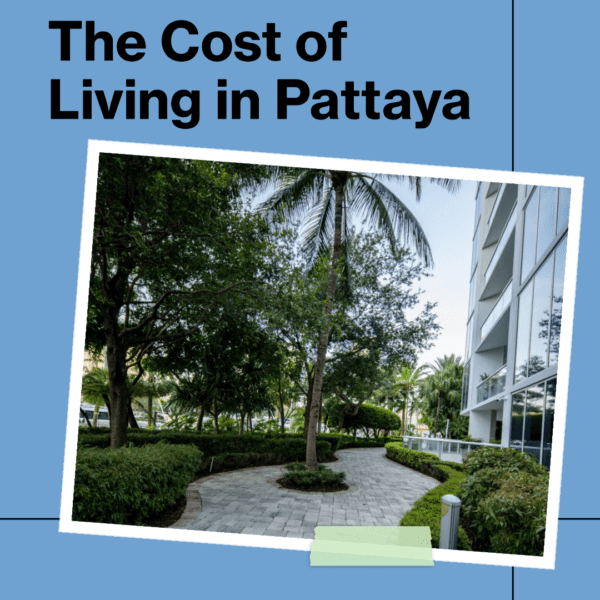 The Cost of Living in Pattaya: Average Expenses, Rent, and Real Estate Prices
Monthly Budget:
A monthly budget starting from $1,000 to $1,500 is generally sufficient for a comfortable life in Pattaya. This encompasses housing, groceries, transportation, and entertainment expenses.
Rent:
Rental costs in Pattaya are reasonable, with a two-bedroom apartment typically ranging from $400 to $800 per month, depending on the location and amenities.
Utilities:
Basic utilities, which include electricity, water, gas, and internet, typically cost around $50 to $100 per month.
Groceries:
A couple can expect to spend around $200 to $300 per month on essential food items, thanks to affordable local markets and supermarkets.
Dining Out:
Dining out is a popular option in Pattaya, and you can enjoy a meal at a local restaurant for approximately $5 to $15. International cuisines are readily available, allowing you to explore a variety of tastes.
Renting in Pattaya: Pattaya's rental market provides diverse options for expats. Most expats prefer areas in proximity to the beach, which offers the convenience of walking to restaurants, cafes, and shops. Here are the typical rental costs by property type:
Condos: Rental prices for condos range from $400 to over $1000 per month, depending on factors such as location and facilities.
Apartments: Apartments are an economical choice, with rental rates typically falling in the range of $300 to over $600 per month.
Villas: For those seeking more space and luxury, villas are available for rent, generally ranging from $800 to over $1,500 per month.
Beachside Apartments: Enjoy the coastal lifestyle with beachside apartments, which may cost between $600 and over $1,200 per month.
Gated Communities: Pattaya offers secure and gated communities where rental prices can range from $1,000 to over $2,000 per month.
Real Estate in Pattaya: If you're considering purchasing property in Pattaya, you'll find a range of options to suit your preferences and budget:
Condos and Apartments: Prices for condos and apartments start at approximately $50,000. Beachfront condos can be more expensive, ranging from around $150,000 to over a million dollars, depending on the location and amenities.
Houses: Traditional Thai-style houses can be found in both urban and rural settings, with prices varying according to factors such as location, size, and amenities. Starter homes can often be found starting at $80,000, with larger properties commanding higher prices.
Luxury Villas: For those seeking a luxurious beachfront lifestyle, Pattaya offers an array of luxury villas with private pools and stunning ocean views. Prices for these upscale properties start at just under $500,000 and can extend into the millions of dollars for truly opulent estates.
Available Amenities, Travel Connections, and Infrastructure
Travel Connections:
Pattaya does not have its own airport, but you can conveniently reach Suvarnabhumi Airport in Bangkok, located approximately 1.5 to 2 hours away by road. Suvarnabhumi Airport serves as Thailand's primary international gateway, offering numerous domestic and international flights.
Infrastructure:
Pattaya has experienced significant development in recent years, which has led to the enhancement of the city's infrastructure. You'll find well-maintained roads, modern public services, and efficient urban planning. These improvements have contributed to making Pattaya more livable and accessible for residents and expats alike.
Public Transportation:
Public transportation in Pattaya includes a range of options to meet your travel needs. Songthaews, shared taxi trucks, are a common and affordable mode of transportation for getting around the city. Motorbike taxis offer a convenient way to navigate Pattaya's streets, particularly in areas where traditional taxis may be less prevalent. These options make it easy to travel within the city and explore its diverse neighborhoods.
Healthcare: Options, Facilities, and Costs
Pattaya boasts a variety of healthcare facilities, including both public and private providers:
Bangkok Hospital Pattaya: A prominent private hospital renowned for its comprehensive medical services. The hospital is staffed with highly trained medical professionals, and it caters to the international community in Pattaya.

Pattaya International Hospital: Another well-regarded private medical facility that is popular among expats. It offers a wide range of medical services and is known for its English-speaking staff.

Pattaya Memorial Hospital: This private hospital provides a diverse selection of medical services, from general healthcare to specialized treatments.

Pattaya Dental Center: For dental healthcare, the Pattaya Dental Center is a reliable option offering a broad spectrum of dental services.
Healthcare in Pattaya is accessible and generally of high quality. Expats residing in the city have the option of utilizing both the public healthcare system and private healthcare providers. While the public system is generally affordable, many expats prefer to secure private health insurance to access prompt and personalized healthcare services. Local private healthcare insurance typically costs between $300 and $800 per year, depending on your age, overall health, and the level of coverage you select. For a multitude of related information look here.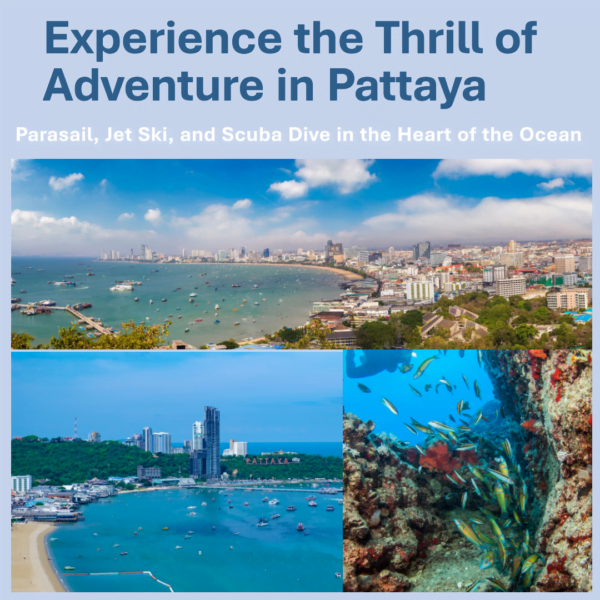 Leisure and Socializing: Things to Do and Making Friends
Pattaya offers a plethora of leisure activities to cater to various interests. Here are some popular pastimes and activities you can enjoy:
Beaches: Pattaya's beautiful beaches are one of its main attractions. Pattaya Beach, Jomtien Beach, and Naklua Beach are among the most renowned, offering opportunities for sunbathing, water sports, or simply taking in the breathtaking coastal views.

Water Sports: The coastal location of Pattaya makes it a prime spot for water-based activities. You can explore snorkeling, diving, parasailing, jet skiing, and more. Water sport enthusiasts will find a wide range of options to quench their thirst for adventure.

Golf: Pattaya is home to several world-class golf courses, attracting golf enthusiasts from around the world. The region's tropical climate provides the perfect setting for golfing year-round, and the courses offer stunning landscapes and quality facilities.

Cultural Attractions: Pattaya and its surroundings are rich in cultural sites, including ornate temples and historical landmarks. Visiting these sites can be a great way to delve into Thai culture and heritage.

Nightlife: Pattaya's nightlife is famous for its vibrancy. There are bars, clubs, and entertainment venues catering to a broad spectrum of tastes and preferences. Whether you prefer quiet, intimate bars, energetic dance clubs, or live music venues, Pattaya has it all.
Meeting people and making friends is a seamless process in Pattaya, thanks to the thriving expat community. You'll find various expat groups, social clubs, and events that facilitate interaction and connections with both expats and locals. The Pattaya Expats Club, for instance, is a well-established organization that regularly hosts gatherings and activities where you can meet fellow expats and get to know the local community.
Where to Live in Pattaya: Best Areas and Neighborhoods
Pattaya presents a diverse range of neighborhoods, each with its unique ambiance and lifestyle offerings. Choosing the best area to live in largely depends on your preferences and priorities. Here's a closer look at some of the most popular neighborhoods:
Pattaya's diverse neighborhoods enable you to find the perfect place to call home, tailored to your specific lifestyle and preferences. Whether you're drawn to the excitement of the city center or prefer a more serene coastal setting, you'll discover a neighborhood that aligns with your vision of the perfect expat life.
Final Thoughts on Living in Pattaya
In summary, Pattaya is an enticing destination for expats offering a dynamic blend of coastal beauty and urban allure. The affordability of living in Pattaya, coupled with a welcoming expat community, makes it an attractive choice for those seeking a unique living experience in Thailand. As you embark on your journey to Pattaya, we hope this comprehensive guide equips you with valuable insights to make the most informed decisions. May your upcoming adventure in the vibrant city of Pattaya be filled with exciting experiences and unforgettable memories.

Ready to turn your Pattaya dreams into reality? Whether you're looking to buy, sell, or rent property, navigate the legal intricacies, or secure the right visa, our one stop shop in Pattaya has you covered for all your needs. Explore our comprehensive website and get in touch with our experts for personalized assistance in making your vision of living in Pattaya a seamless and rewarding experience. Happy planning, and we look forward to seeing you in this coastal gem of Thailand! Come and visit us and look around and find out all of your options!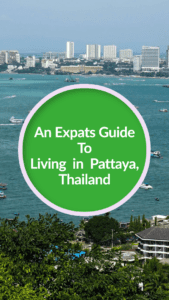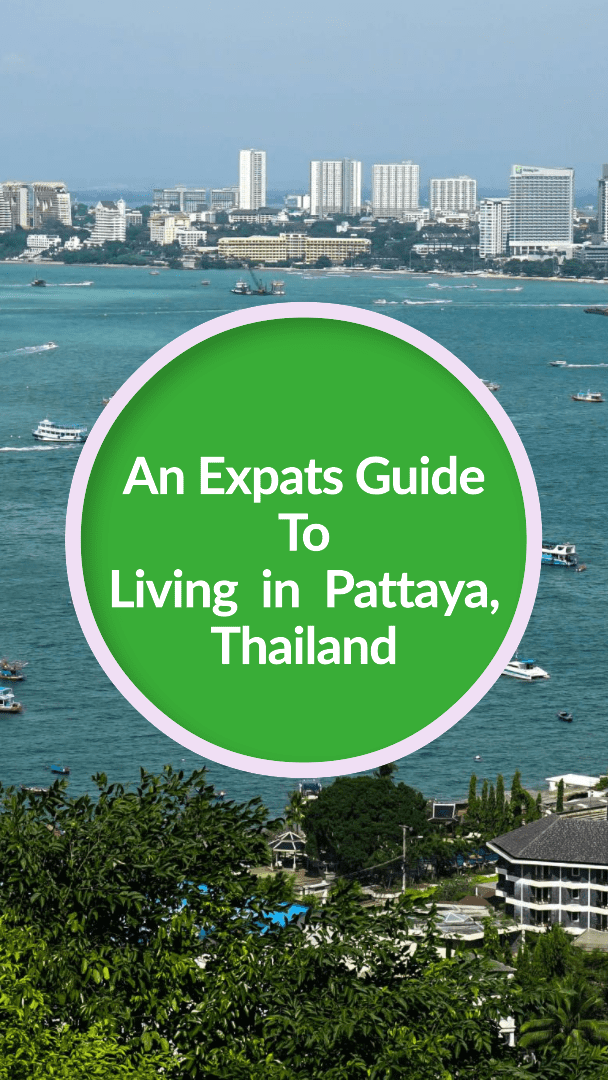 Living in Pattaya, Thailand: An Extensive Guide for Expats Are you contemplating making Pattaya your new home? Welcome to our comprehensive guide on living in
Read More »