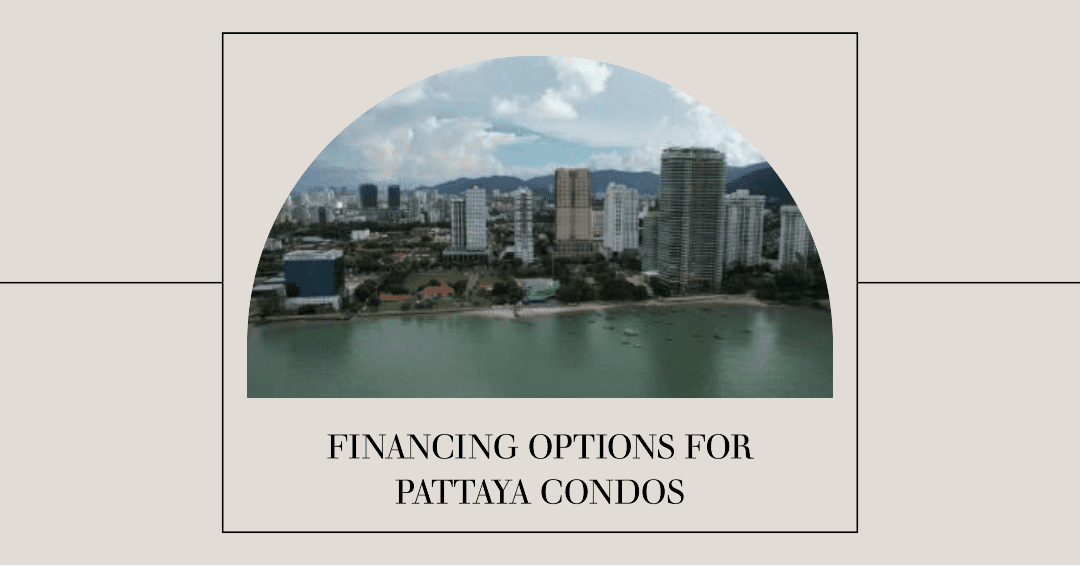 Financing Options for Purchasing a Condo in Pattaya: A Comprehensive Guide | Condos For Sale Pattaya
Financing Options for Purchasing a Condo in Pattaya: A Comprehensive Guide
Introduction
Purchasing a condo in Pattaya, Thailand, presents an exciting investment opportunity. With its vibrant real estate market, stunning beaches, and thriving tourism industry, Pattaya attracts both local and international buyers looking to own a piece of paradise. However, navigating the financing options available for buying a condo in Pattaya can be overwhelming. In this comprehensive guide, we will provide you with valuable insights and practical advice on the financing options for purchasing a condo in Pattaya. Whether you are a first-time buyer or an experienced investor, this guide will equip you with the knowledge needed to make informed decisions about financing your condo purchase.
1. Mortgages in Thailand
One of the most common financing options for purchasing a condo in Pattaya is obtaining a mortgage. Local and international banks in Pattaya offer mortgage loans tailored for property buyers in Thailand. To ensure the best mortgage option for your needs, consider factors such as interest rates, loan terms, down payment requirements, and eligibility criteria. Working with a reputable mortgage provider or a knowledgeable real estate agent can help you navigate the process and find the most suitable mortgage option.
Mortgages in Pattaya provide a convenient way to finance your condo purchase. They offer competitive interest rates and flexible loan terms to accommodate various financial situations. Whether you're a Thai citizen, permanent resident, or a foreigner, there are mortgage options available to you. It's important to explore multiple lenders and compare their offerings to secure the most favorable terms.
2. Alternative Financing Solutions
Besides traditional mortgages, alternative financing solutions can be explored for purchasing a condo in Pattaya. These options provide flexibility and may suit buyers who don't qualify for traditional mortgages or prefer customized financing arrangements. Let's explore some alternative financing solutions:
a. Seller Financing
Seller financing is an option where the condo seller acts as the lender, offering financing directly to the buyer. This alternative option allows for more flexible terms and may be suitable for buyers who face challenges with traditional financing or seek personalized arrangements. With seller financing, you negotiate the terms directly with the seller, including interest rates, repayment period, and down payment requirements.
b. Developer Financing
Another alternative financing option is developer financing. Condo developers in Pattaya may offer financing options to attract buyers. These options often include installment plans or deferred payment schemes, allowing buyers to pay for the condo over a specific period. It's important to carefully review the terms and conditions of developer financing to understand associated costs and interest rates.
c. Personal Loans
Personal loans from financial institutions can also be utilized as an alternative financing option for condo purchases. These loans provide flexibility and can be used for various purposes, including financing a condo purchase. Consider interest rates, repayment terms, and eligibility requirements when evaluating personal loan options.
3. Financial Planning and Creditworthiness
Before pursuing any financing option, effective financial planning and maintaining good creditworthiness are crucial. Your financial health plays a significant role in securing favorable financing terms and determining your overall affordability. Here are some key aspects to consider:
a. Budgeting
Evaluate your income, expenses, and existing financial obligations to determine how much you can comfortably allocate towards a condo purchase. Create a comprehensive budget that includes mortgage or loan payments, property taxes, maintenance fees, insurance, and other related costs. By understanding your financial situation, you can assess the affordability of various financing options and make informed decisions.
b. Creditworthiness
Maintaining a good credit score is essential when seeking condo financing. Lenders consider creditworthiness to assess the risk of lending to potential buyers. Paying bills on time, reducing debt, and keeping credit utilization low can help improve your credit score. A strong credit history increases your chances of securing favorable financing options and better interest rates.
c. Down Payment
Determine the amount of down payment you can comfortably provide. While requirements may vary, having a larger down payment can potentially lead to more favorable loan terms and lower interest rates. Save and plan accordingly to meet the down payment requirements.
d. Affordability
Assess your long-term financial stability and consider the impact of monthly mortgage or loan payments on your overall financial well-being. Ensure that the condo purchase aligns with your financial goals and doesn't strain your budget. Consider factors such as your income stability, future expenses, and other financial commitments.
4. Engaging with Professionals
Navigating the complex world of condo financing can be challenging, particularly for first-time buyers. Engaging with professionals such as mortgage brokers, real estate agents, and financial advisors can provide invaluable guidance throughout the process. These professionals have expertise in condo financing, understand the local market, and can help you find the most suitable financing option. Seek reputable and experienced professionals who can offer personalized advice tailored to your specific needs.
A mortgage broker specializing in Pattaya can assist you in finding the best mortgage rates and terms. They have access to multiple lenders and can guide you through the application process. A real estate agent with expertise in Pattaya's property market can provide valuable insights into the available financing options and help you find condos that align with your financial goals. Additionally, consulting with a financial advisor can offer a comprehensive perspective on your overall financial situation and guide you towards the most suitable financing option.
5. Research and Comparison
Conducting thorough research on available financing options, interest rates, and loan terms is essential to identify the most suitable financing option for your condo purchase. Comparison shopping allows you to identify the best rates, terms, and conditions offered by different lenders. Consider factors such as interest rates, loan terms, repayment flexibility, associated fees, and customer service. Carefully review the terms and conditions of each financing option to ensure they align with your financial goals and requirements.
By dedicating time to research and comparison, you can make an informed decision that maximizes your purchasing power and minimizes the cost of financing. Take advantage of online resources, consult with professionals, and reach out to lenders directly to gather comprehensive information about the financing options available to you.
Conclusion
In conclusion, purchasing a condo in Pattaya offers a world of possibilities, and understanding the financing options available is crucial for a successful transaction. This comprehensive guide has provided valuable insights and practical advice on navigating the world of condo financing in Pattaya. Whether you choose a traditional mortgage or explore alternative financing solutions, effective financial planning, creditworthiness, engaging with professionals, and thorough research are key. By applying the knowledge gained from this guide, you'll be well-prepared to make informed decisions and secure the right financing option for your condo purchase in Pattaya.
For assistance in finding the perfect condo in Pattaya or to discuss your financing options, please contact us or simply click the search button below. Our experienced team is ready to guide you through the process and help you achieve your real estate goals, feel free to contact us using the form below.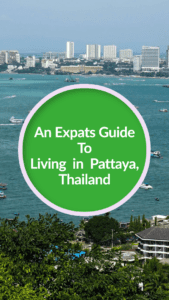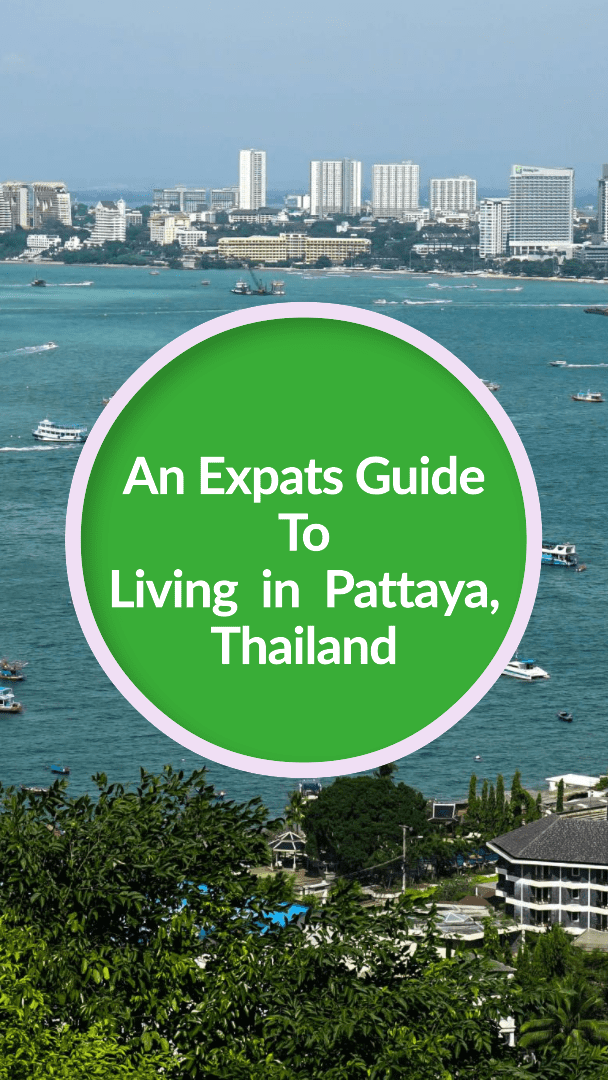 Living in Pattaya, Thailand: An Extensive Guide for Expats Are you contemplating making Pattaya your new home? Welcome to our comprehensive guide on living in
Read More »