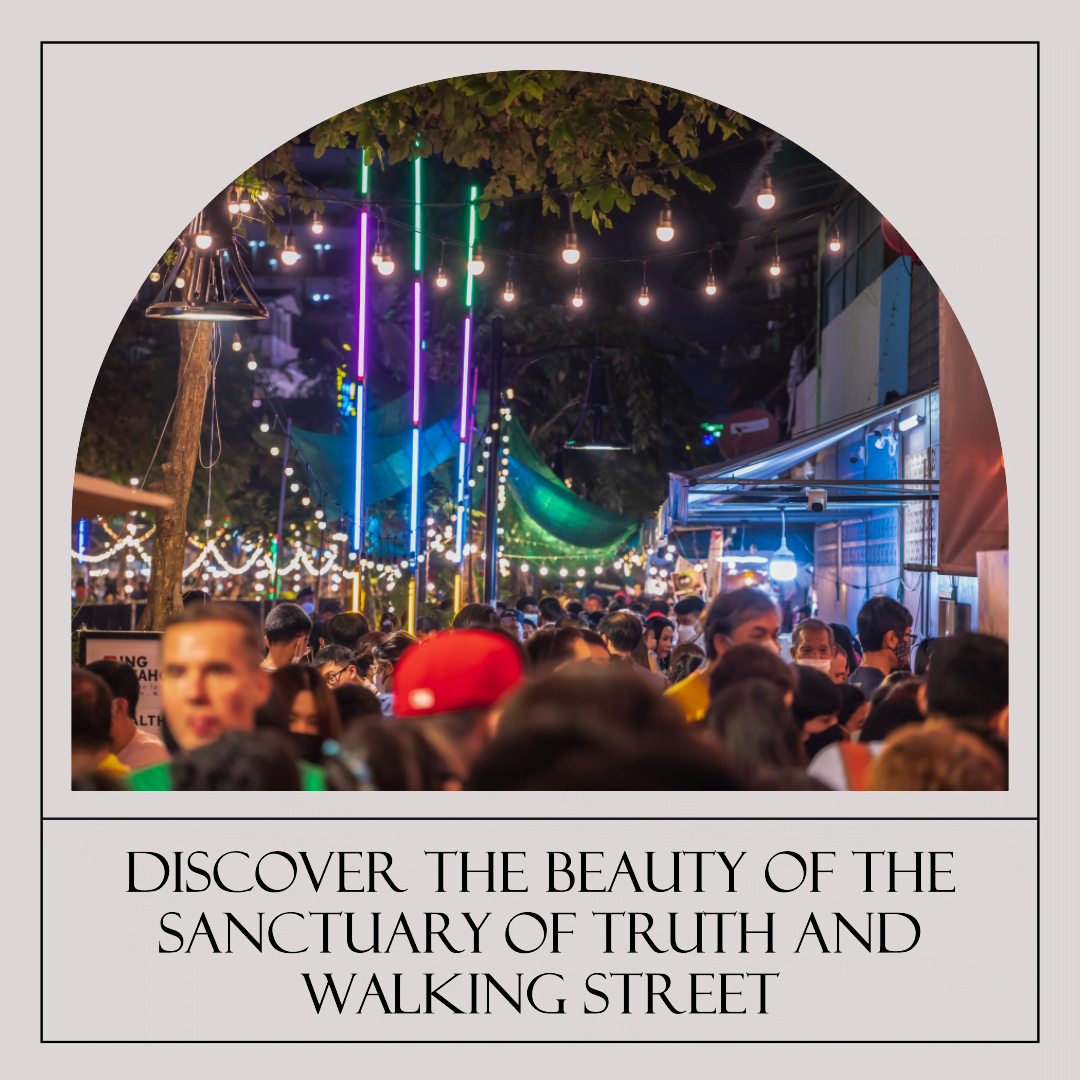 Exploring Pattaya's Best Locations: Walking Street and the Sanctuary of Truth
The Best Locations Pattaya
Pattaya, Thailand, is a city of contrasts, where ancient traditions meet modern entertainment. If you're thinking of relocating to this vibrant coastal destination, there are two must-visit places you should know about: Walking Street and the Sanctuary of Truth. In this blog, we'll take you on a journey through these captivating locations and explore why they make Pattaya such a unique place to call home.
Walking Street: Where the Night Comes Alive
Walking Street is undoubtedly one of the most famous destinations in Pattaya. This bustling 1.5-kilometer stretch of road, closed to vehicular traffic in the evenings, transforms into a mesmerizing world of neon lights, music, and entertainment after sunset. As you consider buying property in Pattaya, it's essential to get to know this iconic location.
Nightlife Extravaganza: The heart of Pattaya's nightlife beats in Walking Street. Here, you'll find a wide array of bars, nightclubs, go-go bars, and live music venues, catering to all tastes. It's a paradise for night owls and party enthusiasts, offering everything from pulsating techno beats to soothing live jazz.

Culinary Delights: Walking Street is not just about nightlife; it's also a food lover's haven. You can indulge in an assortment of Thai and international cuisine at various restaurants and street food stalls. Enjoy fresh seafood, delectable curries, and even exotic dishes that will tantalize your taste buds.

Street Performers and Entertainment: While strolling along Walking Street, you'll encounter a variety of street performers, from fire dancers to musicians and magicians. The lively atmosphere makes every visit feel like an exciting street festival. It's a place where art and entertainment come together seamlessly.

Shopping Opportunities: If you're into shopping, Walking Street has something for you too. There are numerous boutiques, souvenir shops, and markets where you can pick up unique gifts, clothing, and accessories. It's the perfect spot to find that memorable souvenir to commemorate your life in Pattaya.

Beachfront Views: Pattaya's stunning beach runs parallel to Walking Street, offering picturesque views of the Gulf of Thailand. Many bars and restaurants have terraces that overlook the sea, making it an ideal spot to enjoy a drink while taking in the sights and sounds of the city.
The Sanctuary of Truth: A Spiritual Oasis
While Pattaya's Walking Street pulses with life and energy, the Sanctuary of Truth offers a contrasting, serene retreat. This awe-inspiring wooden temple is not only an architectural masterpiece but also a place of spiritual reflection.
Architectural Marvel: The Sanctuary of Truth is an all-wooden temple crafted with intricate detail. The entire structure is a labor of love, and it's built using traditional woodworking techniques without the use of a single nail. The temple's architecture fuses elements of Thai, Khmer, Chinese, and Hindu styles.

Spiritual Significance: The Sanctuary is a place of spiritual reflection, with its name symbolizing a search for the truth, life's essential purpose. Inside the temple, you'll find intricately carved wooden sculptures that depict various scenes from Hindu and Buddhist mythology. It's a serene and contemplative space that allows for self-discovery and reflection.

Stunning Location: Situated on the shores of the Gulf of Thailand, the Sanctuary of Truth offers breathtaking views of the sea. The temple's design is in harmony with the natural surroundings, providing a sense of peace and tranquility that contrasts beautifully with the lively atmosphere of Walking Street.

Cultural Enrichment: Visiting the Sanctuary is not just about admiring the architecture; it's an opportunity to delve into the rich cultural and spiritual heritage of Thailand. Guided tours are available, providing insights into the symbolism and philosophy behind the temple's construction.

Artistic Workshops: The Sanctuary also hosts artistic workshops where you can try your hand at traditional Thai woodworking techniques. It's a chance to connect with the local culture and craft your unique wooden masterpiece.
Investing in Pattaya's Unique Lifestyle
As you consider buying property in Pattaya, you'll find that these two contrasting but complementary locations represent the diverse lifestyle the city offers. Whether you're attracted to the vibrant nightlife of Walking Street or the peaceful sanctuary of the wooden temple, Pattaya has something for everyone.
Investing in a condo, villa, business, or land in Pattaya means immersing yourself in a lifestyle that seamlessly blends tradition and modernity, the spiritual and the sensational. You can have a beachfront condo near Walking Street, allowing you to embrace the vibrant nightlife, and, simultaneously, own a tranquil retreat in the vicinity of the Sanctuary of Truth, providing a space for personal reflection.
Pattaya's real estate market offers a wide range of options, from beachfront condos with panoramic sea views to luxurious villas nestled in serene neighborhoods. You can also explore opportunities to invest in commercial properties and land for development, allowing you to shape your future in this captivating city.
Your Journey Begins Here
At CondosForSalePattaya, we understand the unique appeal of Pattaya and the diverse real estate opportunities it offers. Whether you're looking for a cozy condo with a view of the bustling nightlife or a serene villa near the spiritual sanctuary, we have a wide range of properties to suit your preferences.
Our experienced team of real estate professionals is ready to guide you through every step of your journey. We provide comprehensive support, from legal documentation to connecting you with reliable movers and ensuring a smooth transition to your new life in Pattaya.
Don't miss the opportunity to explore Pattaya's unique lifestyle. Get in touch with us now to discover the perfect property that aligns with your aspirations. Whether it's a condo with a view of the vibrant nightlife or a serene villa near the Sanctuary of Truth, we're here to help you find your ideal piece of paradise in Pattaya. At CondosForSalePattaya, we're your trusted partners in making your dream life in Pattaya a reality.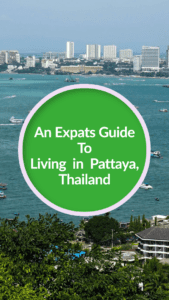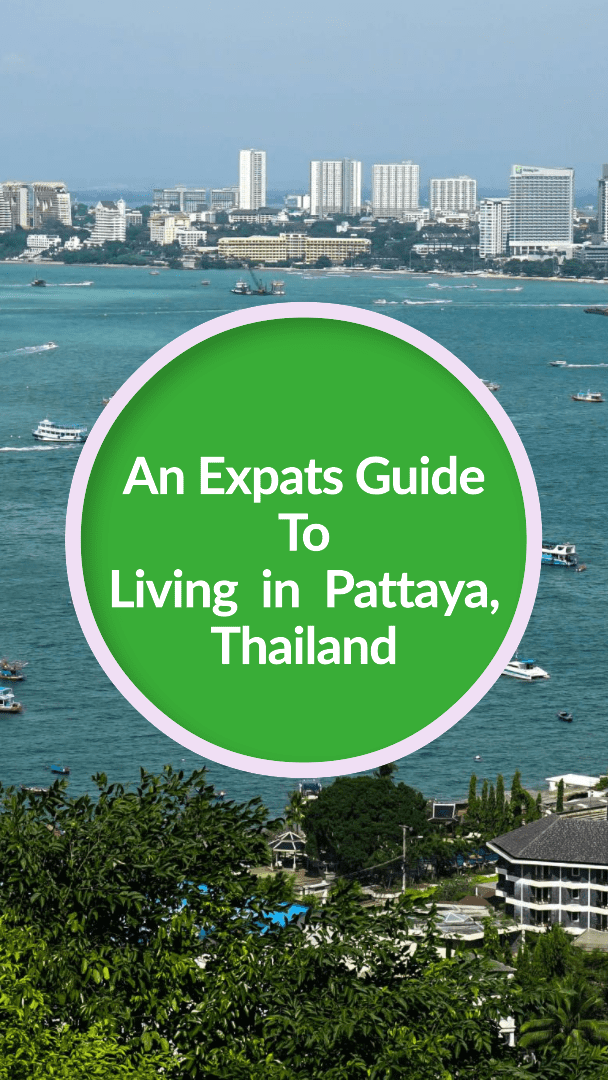 Living in Pattaya, Thailand: An Extensive Guide for Expats Are you contemplating making Pattaya your new home? Welcome to our comprehensive guide on living in
Read More »