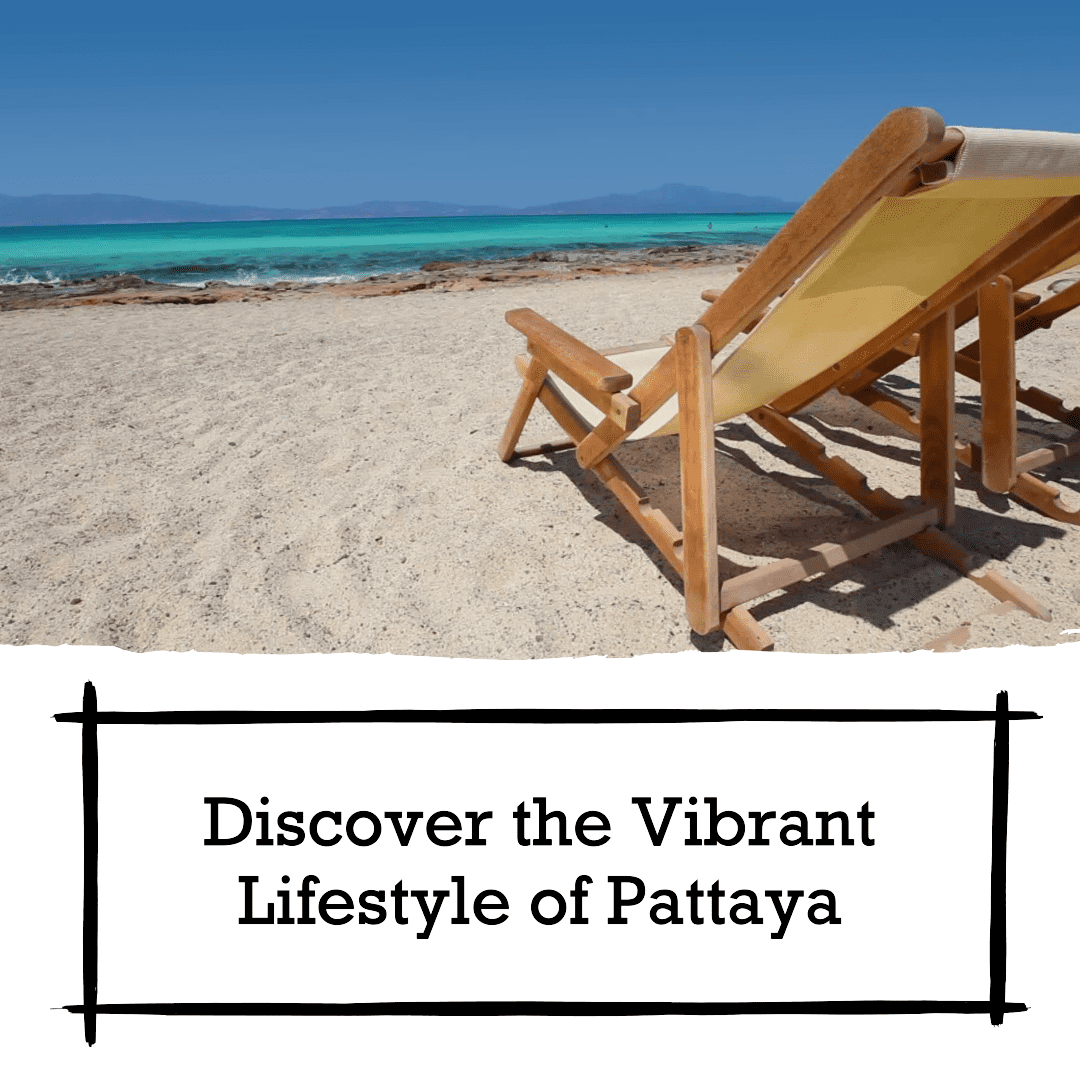 Experience the Vibrant Lifestyle and Captivating Attractions of Pattaya
Experience the Vibrant Lifestyle and Captivating Attractions of Pattaya
Introduction: Welcome to Pattaya, a captivating coastal city nestled along the stunning Gulf of Thailand. Renowned for its vibrant lifestyle and diverse attractions, Pattaya is an enticing destination for condo owners and travelers alike. From its pristine beaches and bustling shopping centers to its thriving nightlife and cultural events, Pattaya offers a plethora of experiences to indulge in. In this comprehensive guide, we will delve into the breathtaking beaches, sensational shopping opportunities, diverse culinary delights, exhilarating nightlife, exciting entertainment options, and convenient transportation infrastructure that make Pattaya a must-visit destination.
Breathtaking Beaches: Pattaya is blessed with a collection of breathtaking beaches that will leave you mesmerized. Pattaya Beach, the city's main beach, offers a lively atmosphere with a vibrant promenade lined with restaurants, bars, and shops. For those seeking a more serene setting, Jomtien Beach is perfect, with its soft sand and clear waters. Nearby islands such as Koh Larn (Coral Island) and Koh Samet offer secluded beaches and vibrant coral reefs, ideal for snorkeling and diving enthusiasts. Whether you're looking to relax under the sun or engage in thrilling water sports, Pattaya's beaches cater to every preference.

Sensational Shopping Opportunities: Shopaholics will be delighted by the wide array of shopping opportunities in Pattaya. The city is home to world-class shopping malls, including Central Festival Pattaya and Terminal 21 Pattaya, where you can find an extensive selection of international and local brands. These malls offer a modern and air-conditioned shopping experience, complete with entertainment options, food courts, and cinemas. In addition to the malls, Pattaya is famous for its vibrant street markets. The Pattaya Floating Market showcases traditional Thai handicrafts, local souvenirs, and an array of delicious street food. Thepprasit Night Market is another must-visit destination, offering a lively atmosphere and a vast array of clothing, accessories, and tasty street snacks. Exploring these markets allows you to immerse yourself in the local culture and haggle for unique treasures.

Diverse Culinary Delights: Pattaya's culinary scene is a melting pot of flavors from around the world. Whether you're a fan of traditional Thai cuisine or crave international flavors, Pattaya's dining options will satisfy your taste buds. The city boasts numerous high-end restaurants serving delectable seafood caught fresh from the Gulf of Thailand. For those seeking a more casual dining experience, the street food scene in Pattaya is vibrant and diverse. From aromatic noodle soups and spicy papaya salads to succulent grilled meats and tropical fruit shakes, the local street vendors offer a delightful culinary adventure. Additionally, Pattaya is home to a wide range of international restaurants, including Italian trattorias, Japanese sushi bars, Indian curry houses, and much more. No matter what you're craving, Pattaya promises a memorable gastronomic journey.

Exhilarating Nightlife: Pattaya's nightlife is legendary and offers an electrifying experience for visitors. Walking Street, the city's most famous entertainment district, is a bustling thoroughfare packed with nightclubs, go-go bars, and live music venues. The vibrant atmosphere, pulsating beats, and dazzling neon lights create an unforgettable ambiance. Those seeking live music performances can head to the Hard Rock Cafe or the numerous bars along Beach Road. For a more relaxed evening, the beachfront establishments offer stunning views of the sea while you sip cocktails and enjoy live acoustic performances. Pattaya's nightlife scene is diverse, catering to different tastes and preferences, ensuring that everyone can find their ideal spot to unwind and have a great time.

Exciting Entertainment Options: Beyond its nightlife, Pattaya offers a wide range of entertainment options for all ages and interests. The city is home to world-class cabaret shows, such as the renowned Tiffany's Show and Alcazar Cabaret, which feature dazzling performances with stunning costumes and choreography. Art enthusiasts can visit the Art in Paradise Museum, an interactive 3D art museum where visitors can immerse themselves in mind-bending illusions and snap memorable photos. Families with children will enjoy attractions like Cartoon Network Amazone Waterpark, Ripley's Believe It or Not Museum, and Mini Siam, a miniature park showcasing famous landmarks from around the world. For those seeking adventure, activities such as bungee jumping, ziplining, and ATV rides are available. Pattaya ensures that there is never a dull moment, offering a plethora of entertainment options to keep you engaged throughout your visit.

Convenient Transportation Infrastructure: Getting around Pattaya and exploring its surroundings is a breeze, thanks to its convenient transportation infrastructure. The city has an efficient public transportation system that includes baht buses and motorbike taxis. Baht buses are a popular and affordable way to travel within the city, and they follow fixed routes. Motorbike taxis offer a quicker and more flexible mode of transportation for short distances. Additionally, renting a car or motorbike gives you the freedom to explore Pattaya and its neighboring areas at your own pace. Pattaya is well-connected to major highways, making it easy to reach nearby attractions and cities. The U-Tapao Rayong-Pattaya International Airport, located just a short drive away, offers domestic and international flight connections, ensuring convenient travel options for visitors coming from different parts of the world.
Conclusion: Pattaya, with its vibrant lifestyle and captivating attractions, promises an unforgettable experience for condo owners and travelers. The city's stunning beaches, sensational shopping opportunities, diverse culinary delights, exhilarating nightlife, exciting entertainment options, and convenient transportation infrastructure make it a truly exceptional destination. Whether you're seeking relaxation, adventure, cultural experiences, or a vibrant nightlife, Pattaya has it all. So, pack your bags and immerse yourself in the energy and charm of this enchanting city. Discover the wonders of Pattaya, and create memories that will last a lifetime.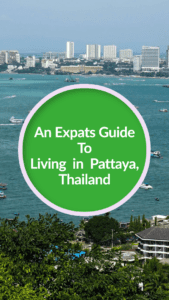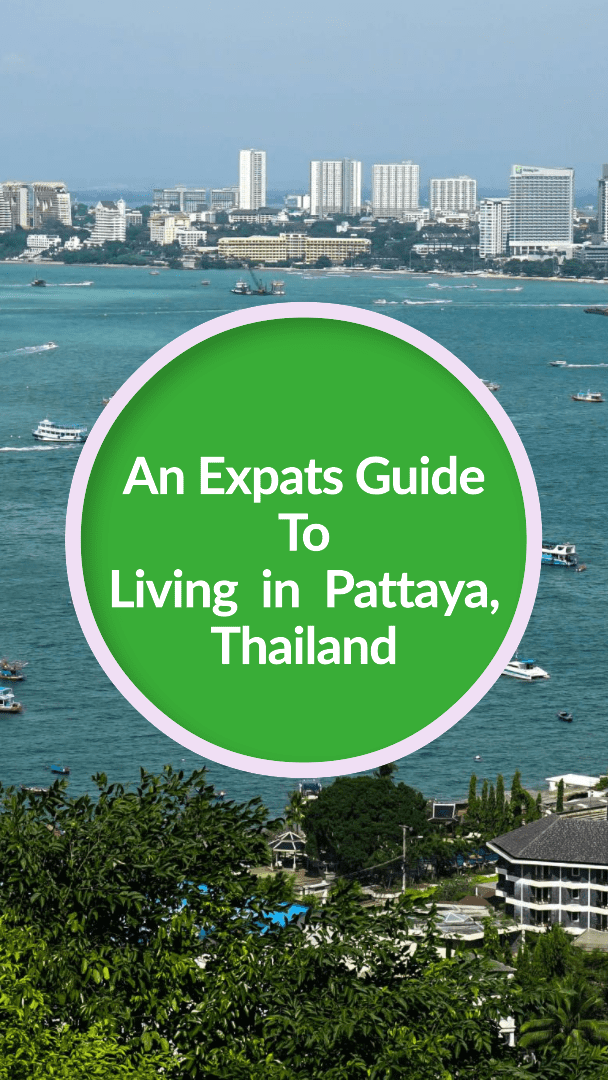 Living in Pattaya, Thailand: An Extensive Guide for Expats Are you contemplating making Pattaya your new home? Welcome to our comprehensive guide on living in
Read More »