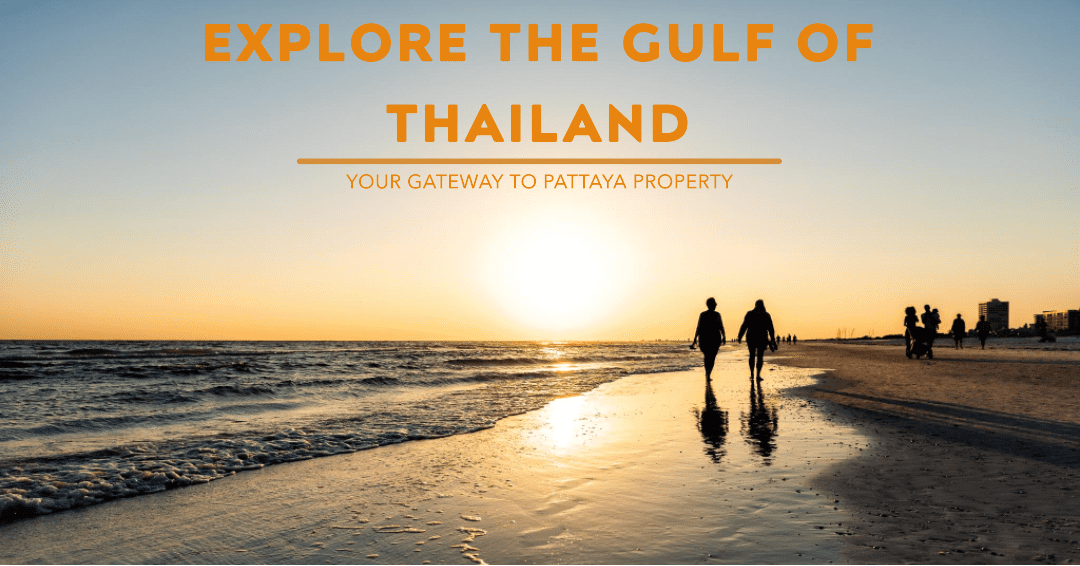 Discover the Gulf of Thailand: Your Gateway to Pattaya Properties
Discover the Gulf of Thailand: Your Gateway to Pattaya Property & Vibrant Real Estate Market.
Are you considering relocating to the beautiful city of Pattaya, Thailand? Perhaps you're intrigued by the idea of purchasing a property in this tropical paradise. In that case, it's essential to explore what makes this region truly special – the Gulf of Thailand. In this blog, we'll delve into the captivating allure of this Gulf, and why it's a great place to live and the perfect backdrop for your next property purchase in Pattaya. Whether you're in the market for condos, villas, businesses, or land, Pattaya has a diverse range of real estate opportunities waiting for you.
The Enchanting Gulf of Thailand
Nestled on the eastern coast of the country, Pattaya is known for its stunning beaches, vibrant nightlife, and rich cultural experiences. But what truly sets Pattaya apart is its idyllic location along the Gulf of Thailand. This picturesque body of water offers countless benefits for those considering relocating and investing in Pattaya's real estate market.
Year-Round Tropical Climate: The Gulf of Thailand plays a significant role in Pattaya's weather patterns. The warm waters of the Gulf ensure a tropical climate that is perfect for outdoor activities year-round. You'll enjoy sunny days, gentle sea breezes, and the occasional refreshing rain shower, making it a paradise for beach lovers and water sports enthusiasts.

Beachfront Living: If waking up to the sound of the waves and the sight of the sun rising over the Gulf sounds like your idea of a perfect morning, Pattaya is the place for you. There's an abundance of beachfront properties, including condos and villas, that provide residents with direct access to the sandy shores. Imagine enjoying your morning coffee with your toes in the sand – a lifestyle that can be a reality in Pattaya.

Water Sports and Recreation: The Gulf of Thailand isn't just about its stunning views; it's also a haven for water sports. From sailing and snorkeling to jet skiing and paddleboarding, there's something for every water enthusiast. Living near the Gulf means you can indulge in these activities whenever the mood strikes.

Exquisite Seafood Cuisine: The Gulf is a bountiful source of fresh seafood, and Pattaya, being a coastal city, takes full advantage of it. You'll find numerous seafood restaurants along the shoreline, serving the freshest catches of the day. Imagine dining on succulent prawns, crab, and fish while overlooking the Gulf at sunset.

Spectacular Sunsets: Pattaya is renowned for its stunning sunsets, and the Gulf of Thailand provides the perfect canvas for this nightly masterpiece. Watching the sun dip below the horizon, casting hues of orange, pink, and purple across the sky, is a mesmerizing experience that can become a daily ritual when you make Pattaya your home.

Island Getaways: The Gulf of Thailand is dotted with beautiful islands that are just a short boat ride away from Pattaya. Islands like Koh Larn, Koh Samet, and Koh Chang offer pristine beaches and crystal-clear waters, making for perfect day trips or weekend getaways. Owning a property in Pattaya means you're always close to these tropical retreats.
Why Invest in Pattaya's Diverse Real Estate Market
With all the natural beauty and recreational opportunities the Gulf of Thailand offers in Pattaya, it's no wonder that this city has become a hot spot for property investment. Here are some compelling reasons to consider buying a condo, villa, business, or land in Pattaya:
Property Value Appreciation: Pattaya's real estate market has shown consistent growth in recent years, making it an attractive destination for investors. Whether you're interested in a condo with a sea view, a luxurious villa, a commercial property for your business, or land for development, these investments are likely to appreciate over time.

Rental Income Potential: If you're not planning to live in Pattaya year-round, your property can be an excellent source of rental income. Tourists flock to the city all year, and having a condo, villa, or business near the Gulf can make it even more appealing to potential renters.

Quality of Life: Living near the Gulf is not just about the investment potential. It's also about enhancing your quality of life. Waking up to beautiful sea views, enjoying beachfront strolls, and savoring fresh seafood daily – these are the luxuries that come with owning a property in this picturesque location.

Thriving Expat Community: Pattaya has a thriving expat community, many of whom have chosen to make this coastal city their permanent home. You'll find people from all walks of life who have fallen in love with the Gulf of Thailand and are eager to welcome newcomers into their community.

Amenities and Infrastructure: Pattaya's real estate market has evolved to cater to the diverse needs and preferences of its residents and businesses. Condos and villas in the area come equipped with modern amenities, such as swimming pools, fitness centers, and 24/7 security. Commercial properties provide excellent opportunities to tap into the city's thriving economy. Land investments can be ideal for development or as a long-term investment.
Explore a World of Possibilities
At Belgrave Holdings Asia, we understand that Pattaya's diverse real estate market offers an array of amazing properties to live in and opportunities for those looking to invest in condos, villas, businesses, or land. Our extensive inventory features a wide range of options to cater to different budgets and preferences.
If you desire a cozy one-bedroom condo with a sea view, we have several listings that may suit your needs. On the other hand, if you dream of a spacious beachfront villa with all the modern amenities, our portfolio includes luxurious options that will exceed your expectations. Additionally, we have a selection of commercial properties for those interested in starting or expanding their businesses.
We also take pride in providing comprehensive support for every aspect of your relocation to Pattaya and your real estate journey. Our experienced team of real estate professionals will guide you through the entire process, ensuring that your transition is seamless and stress-free. From legalities and documentation to connecting you with reputable movers and helping you navigate the local culture, we've got you covered.
Make Your Dream a Reality
Imagine waking up to the serene waters of the Gulf of Thailand right outside your window. Imagine having easy access to beautiful beaches, water sports, and an exquisite seafood dining experience at your doorstep. Whether you're seeking a condo, villa, business, or land, this can be your daily life when you invest in Pattaya's diverse real estate market.
Don't wait to make your dreams a reality. Get in touch with us to explore available properties and start your journey to a new life in Pattaya. Your dream property near the Gulf awaits, and we're here to help you find it. At CondosForSalePattaya, we're more than just a real estate agency; we're your partners in making your relocation and property ownership in Pattaya a success. Whether you're interested in condos, villas, businesses, or land, we have the expertise and the properties to match your aspirations so contact us now!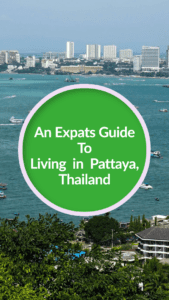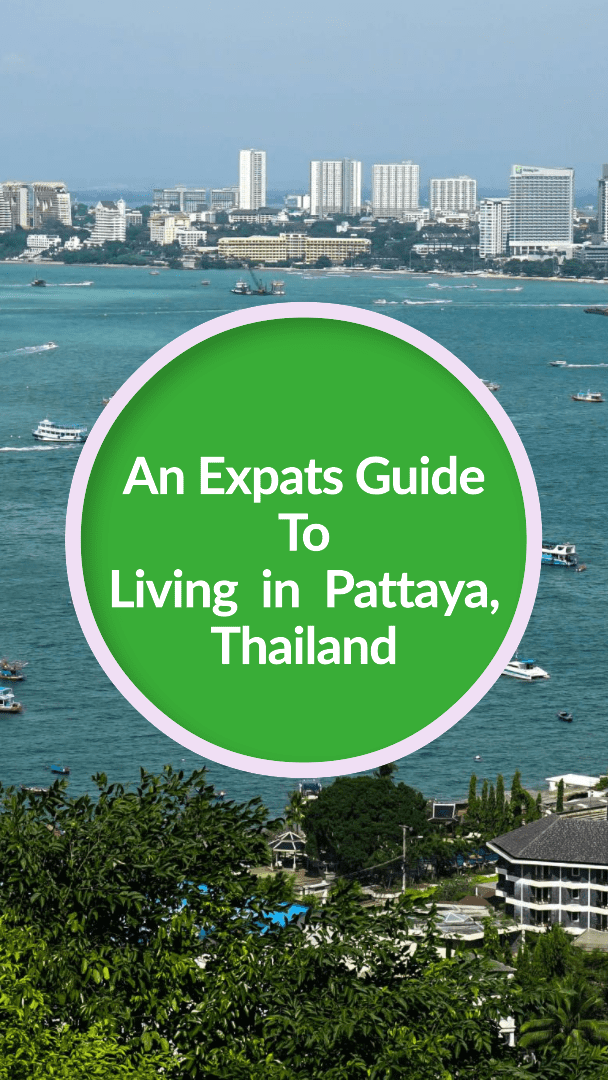 Living in Pattaya, Thailand: An Extensive Guide for Expats Are you contemplating making Pattaya your new home? Welcome to our comprehensive guide on living in
Read More »