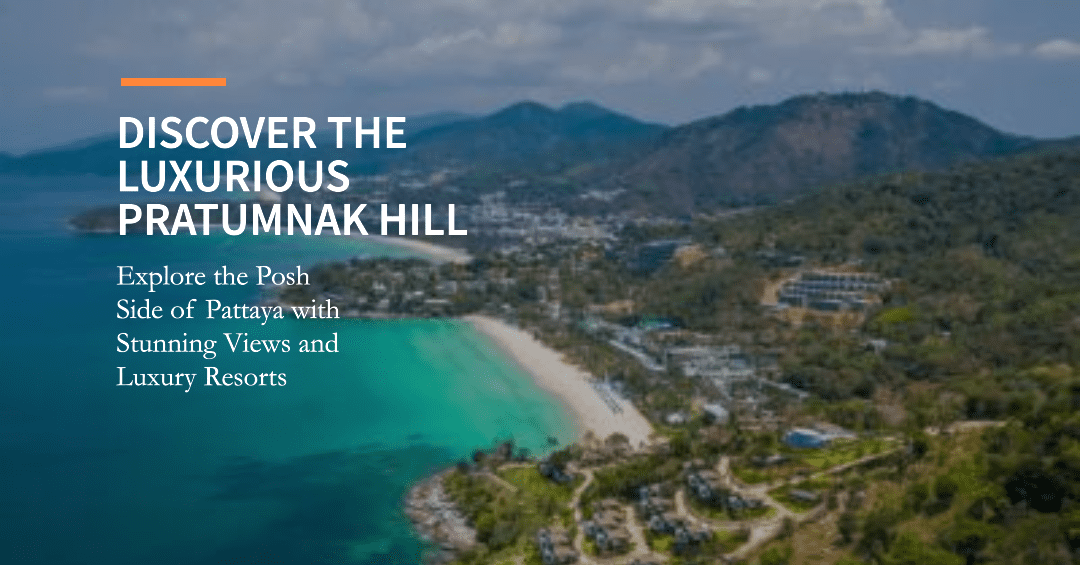 Discover Pratumnak Hill – The Posh Part of Pattaya
Discover Pratumnak Hill - The Posh Part of Pattaya
If you are searching for the epitome of elegance and luxury in Pattaya, look no further than Pratumnak Hill. This upscale neighborhood, often referred to as the "posh part of Pattaya," offers a unique blend of exclusivity, stunning views, and world-class amenities. In this article, we'll delve into the reasons why Pratumnak Hill is hailed as the best area to invest in condos and the allure it holds for discerning buyers.
Exclusivity and Prestige:
Pratumnak stands out as one of the most exclusive neighborhoods in Pattaya, attracting affluent individuals seeking a sophisticated lifestyle. The area is characterized by its low-rise developments and well-manicured streets, creating an ambiance of exclusivity that sets it apart from other parts of the city.
The neighborhood's elegant appeal is further enhanced by its proximity to the renowned Buddha Hill, which offers panoramic views of the city and the sea. Pratumnak's exclusivity adds an air of prestige that appeals to those looking for a refined living experience. Picture yourself residing in a prestigious Pratumnak condo, enjoying privacy and tranquility amidst lush green surroundings while still being just minutes away from the vibrant city center.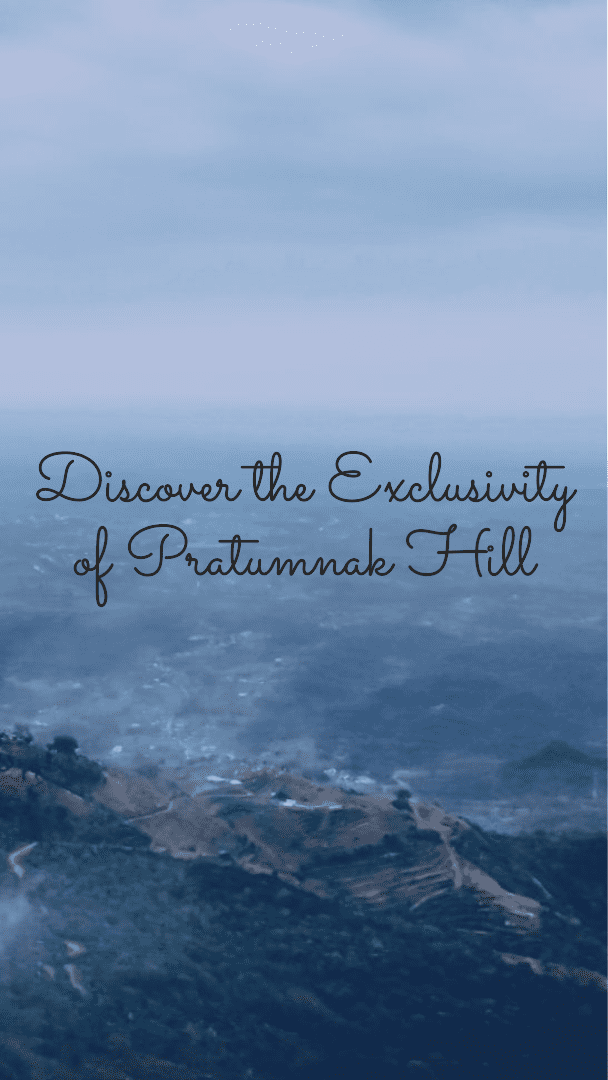 Scenic Beauty and Proximity to Nature:
Pratumnak's idyllic location between Pattaya and Jomtien Beach allows residents to experience the best of both worlds. This prestigious area is bordered by beautiful beaches and serene parks, providing a sense of harmony with nature.
The Phra Tamnak Hill, part of Pratumnak's landscape, is home to the Royal Varuna Yacht Club and the Pattaya Viewpoint, offering breathtaking vistas of the Gulf of Thailand and the city's skyline. Living in Pratumnak means waking up to stunning views every day. Imagine waking up to the sight of the sunrise over the sea from your Pratumnak condo's balcony, with the sounds of nature surrounding you, creating an oasis of peace within the vibrant city.
High-End Condominiums with World-Class Amenities:
Pratumnak is renowned for its upscale condominium developments that cater to the desires of discerning buyers. Many of these luxurious condos feature top-notch facilities such as infinity pools, fitness centers, private spas, and 24/7 security, ensuring a lavish and secure lifestyle for residents.
These high-end developments are designed to offer maximum comfort and convenience, with attention to detail and a focus on providing a premium living experience.
Example: Indulge in a lavish lifestyle with exclusive access to a private pool and spa, while concierge services cater to your every need, ensuring a seamless living experience in your Pratumnak condo.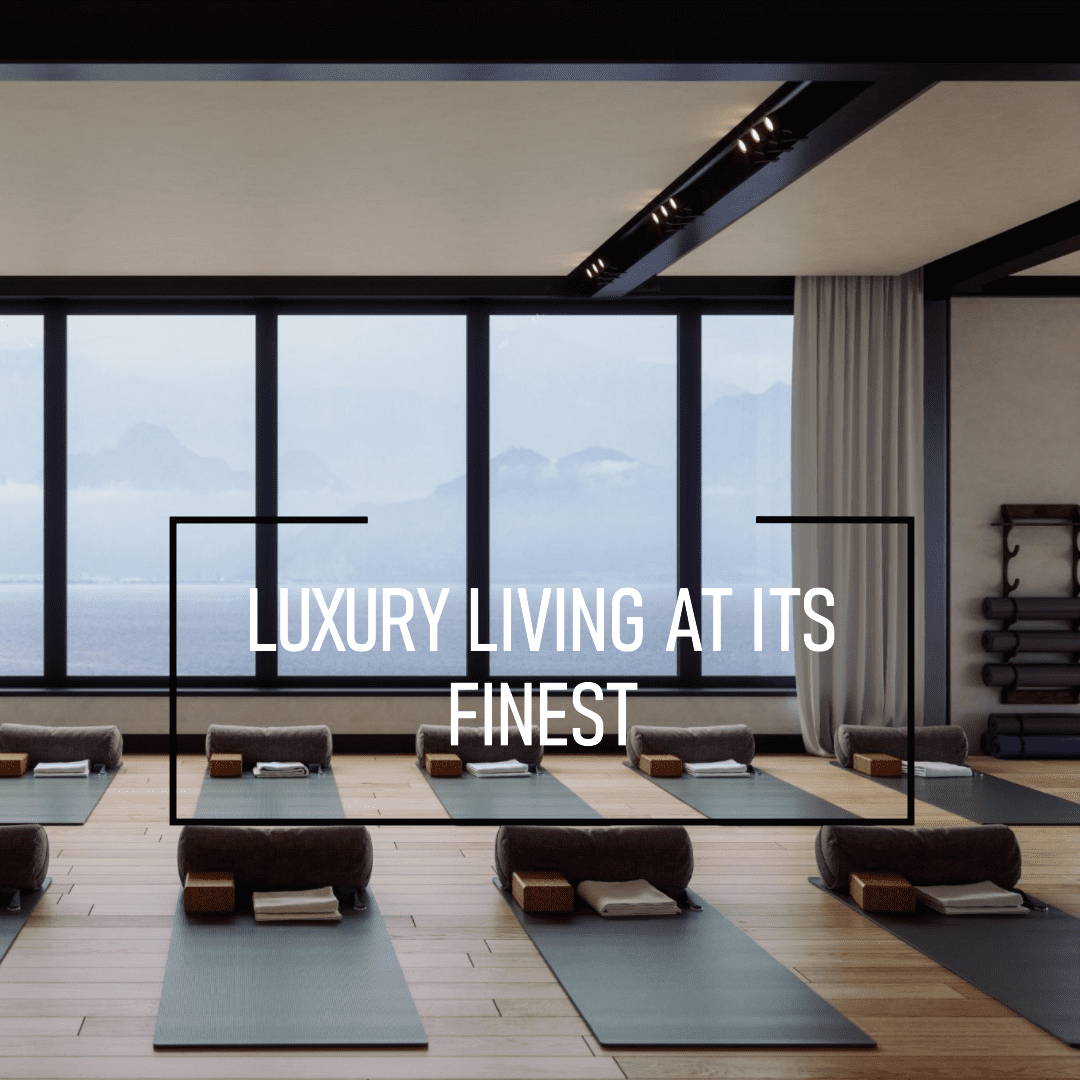 In conclusion, Pratumnak undoubtedly stands out as the posh part of Pattaya, offering an unparalleled living experience for those seeking exclusivity, luxury, and breathtaking views. With its prestigious ambiance, proximity to nature, and world-class condominium developments, it is no wonder that Pratumnak is considered the best area to invest in condos.
Whether you are looking for a luxurious permanent residence or a high-end vacation home, Pratumnak's allure is sure to captivate you with its charm and sophistication.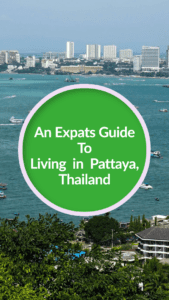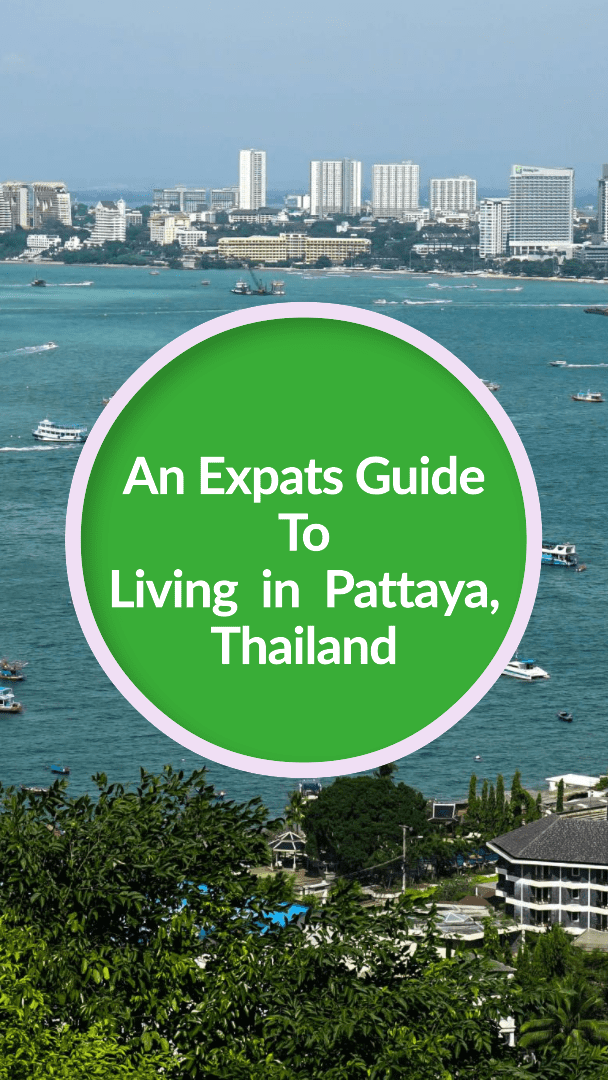 Living in Pattaya, Thailand: An Extensive Guide for Expats Are you contemplating making Pattaya your new home? Welcome to our comprehensive guide on living in
Read More »