Wongamat Pattaya
Wongamat, Pattaya: Discover the Serene Coastal Paradise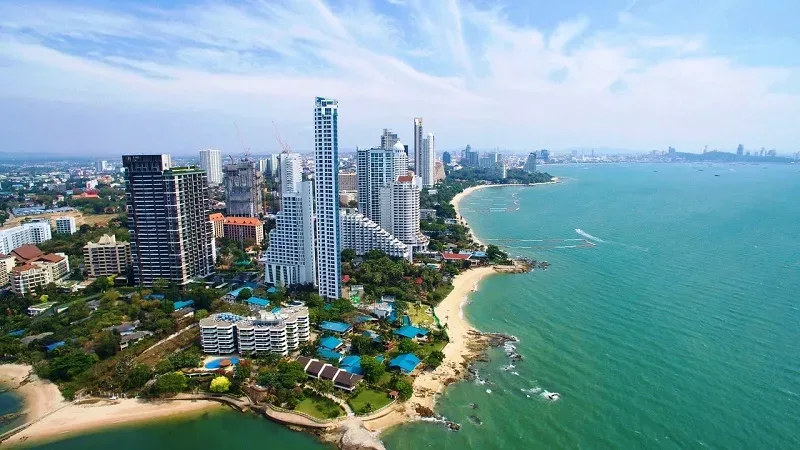 Welcome to Wongamat, a serene coastal paradise nestled along the sparkling shores of Pattaya. Experience the tranquility of this hidden gem, where natural beauty merges seamlessly with urban charm. Explore the captivating allure of Wongamat, offering a blissful escape and a myriad of activities to delight in.
Wongamat's pristine sandy beaches and crystal-clear waters create an idyllic setting for relaxation. Unwind under the warm sun, feel the soft sand beneath your feet, and listen to the gentle lapping of the waves. Wongamat invites you to bask in its serene ambiance and indulge in moments of pure bliss.
For water enthusiasts, Wongamat presents a playground of aquatic adventures. Dive into the vibrant underwater world while snorkeling or embark on thrilling jet ski rides along the glistening coast. Discover the excitement of parasailing or try your hand at paddleboarding as you embrace the coastal splendor.
Satisfy your culinary cravings at the diverse array of dining options available near Wongamat. From authentic Thai delicacies to international gastronomy, indulge in a delectable culinary journey while savoring panoramic ocean views. Wongamat promises an exquisite fusion of flavors and an unforgettable dining experience.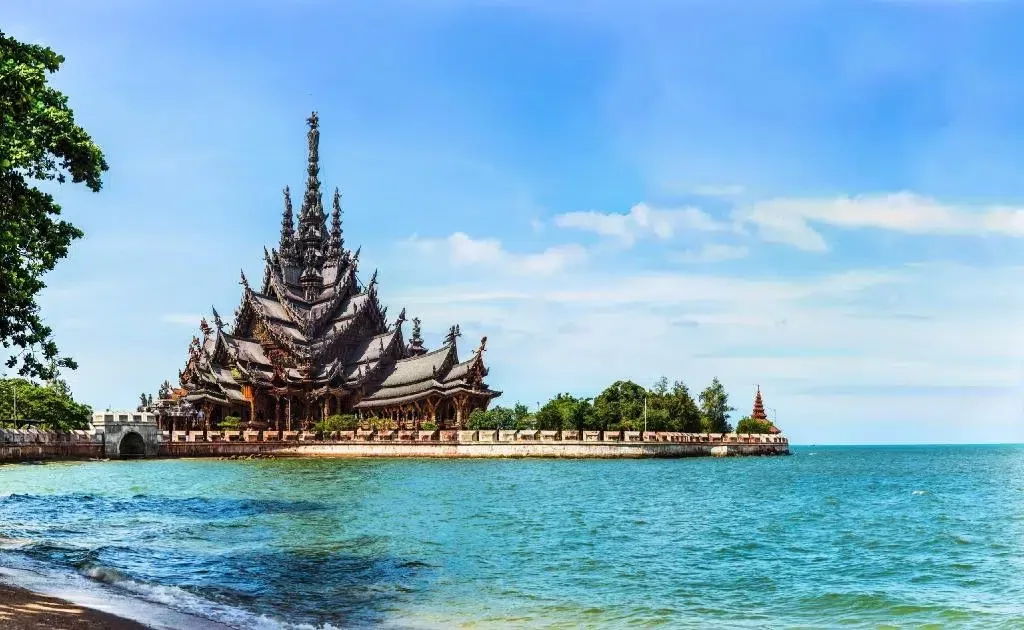 As the sun sets, Wongamat transforms into a romantic haven. Take a leisurely stroll along the beach, hand in hand with your loved one, and witness the breathtaking hues of the sky as it paints a mesmerizing backdrop over the tranquil waters. Enjoy the serene ambiance and create cherished memories amidst this coastal paradise.
Wongamat offers a range of accommodations to cater to every preference. From luxurious beachfront resorts to boutique hotels, find the perfect retreat that complements the coastal charm and provides comfort during your stay.
Located just a short distance from Pattaya's vibrant city center, Wongamat offers a peaceful sanctuary while granting easy access to the city's attractions. Explore the bustling streets, vibrant markets, and renowned entertainment options. Wongamat strikes the perfect balance between tranquility and convenience, making it an ideal destination for those seeking an idyllic coastal escape.
Escape to Wongamat, Pattaya's serene coastal paradise, and immerse yourself in its natural beauty and tranquil atmosphere. Experience the flavors, savor the sunset vistas, and embrace the serene ambiance that makes Wongamat an exquisite gem in Pattaya. To find your dream home in Pattaya contact us now!