Ocean Portofino Pattaya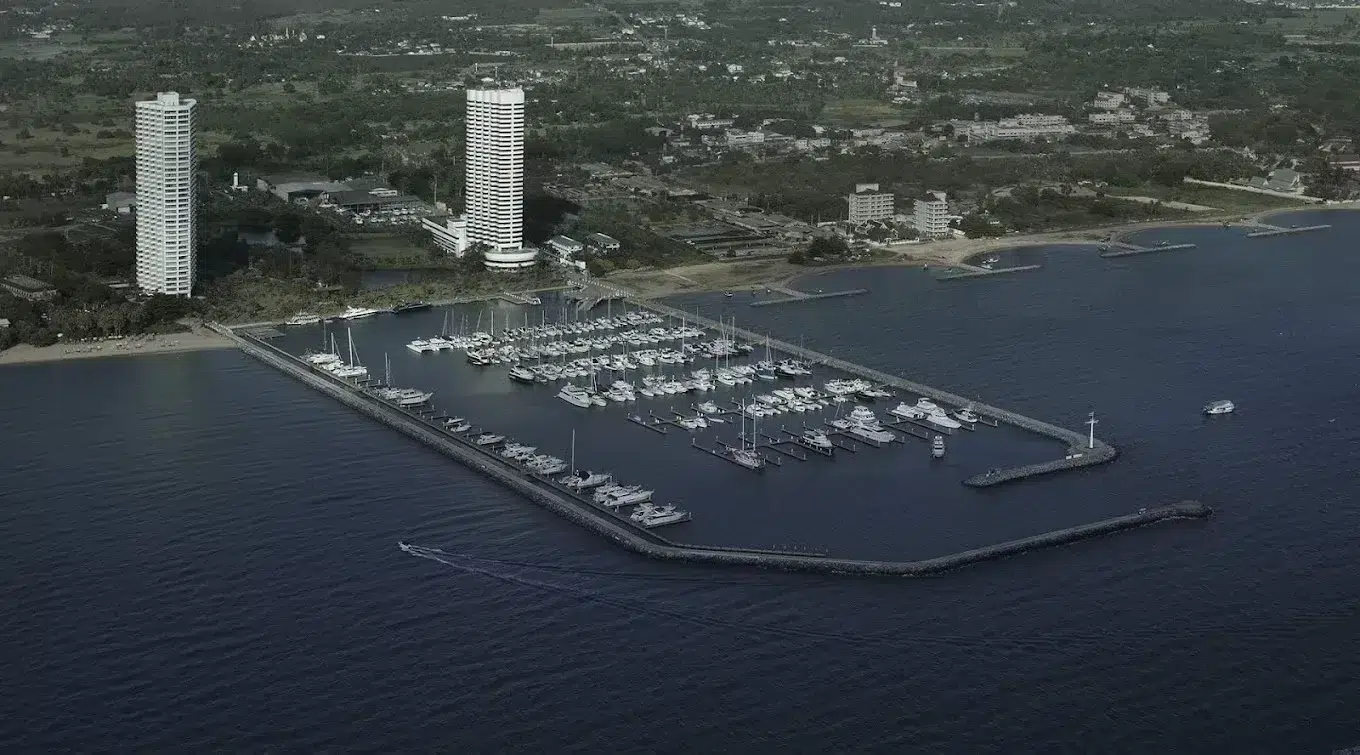 Ocean Portofino Pattaya: Your Gateway to Coastal Elegance
Picture yourself waking up to the gentle sounds of the waves, the soft caress of sea breeze, and the breathtaking view of the endless ocean. At Ocean Portofino Pattaya, this dream becomes a reality. Nestled along the pristine coastline, Ocean Portofino is more than just a place to call home; it's a luxurious escape to coastal elegance.
1. Discover Ocean Portofino Pattaya:
Welcome to Ocean Portofino, where coastal living meets refined luxury. Situated in the charming city of Pattaya, this exclusive real estate development offers an opportunity to embrace an exceptional coastal lifestyle. Explore the captivating collection of prestigious residences, each exuding contemporary charm and timeless allure. Whether you seek a spacious family haven or a tranquil retreat, Ocean Portofino has the perfect residence to complement your sophisticated taste.
2. Coastal Elegance Amidst Natural Beauty:
At Ocean Portofino Pattaya, coastal elegance becomes an integral part of your everyday living. Surrounded by the beauty of the sea, this development creates an ambiance of serenity that allows you to unwind and indulge in the captivating views. Embrace the soothing sounds of the ocean and immerse yourself in the calming embrace of this idyllic haven.
3. Modern Luxuries and Stylish Design:
Ocean Portofino Pattaya seamlessly blends modern luxuries with stylish design to elevate your living experience. Each residence showcases contemporary architecture and tasteful interiors, offering a seamless fusion of luxury and sophistication. Thoughtful design elements reflect an ambiance that epitomizes the essence of coastal living at its finest.
4. Prime Location – Proximity to Coastal Attractions:
Strategically positioned, Ocean Portofino Pattaya provides easy access to the city's finest coastal attractions. Embrace water sports, explore sandy beaches, savor fresh seafood at renowned restaurants, and relish in the beauty of Pattaya's coastal wonders, all just moments away from your luxurious residence.
5. Embrace the Allure of Coastal Living:
Wake up to mesmerizing sunrises and embrace the allure of coastal living at Ocean Portofino. Designed to maximize the beauty of the sea, this development allows you to experience the magic of living by the coast.
6. Exclusive Community and Enhanced Security:
Ocean Portofino Pattaya fosters an exclusive community, where neighbors become friends and cherished memories are created. Engage in social gatherings, events, and activities that enhance a sense of belonging. Enhanced security measures ensure a safe and secure environment, providing you with peace of mind.
7. Privacy and Space for Serene Living:
Privacy and space are cherished elements at Ocean Portofino Pattaya. Each residence is thoughtfully designed to provide ample living space, both indoors and outdoors. Whether you're hosting grand gatherings or seeking moments of relaxation, Ocean Portofino caters to your desire for serene coastal living.
8. A Wise Investment and Lifestyle Choice:
Investing in a residence at Ocean Portofino Pattaya offers more than just a coastal retreat; it presents a wise investment and lifestyle choice. With Pattaya's growing popularity and vibrant real estate market, your property value is poised to appreciate, making it an astute decision for those seeking both leisure and potential financial gains.
9. Access to Quality Education and Healthcare:
Ocean Portofino Pattaya provides access to quality education through nearby schools, ensuring an excellent learning environment for families. Additionally, the area boasts modern hospitals and medical facilities, prioritizing your family's health and well-being.
10. Embrace Ocean Portofino Pattaya – Your Coastal Haven:
Indulge in a life of coastal elegance at Ocean Portofino Pattaya. Experience the allure of coastal living, surrounded by natural beauty and stylish design. Explore the collection of prestigious residences and find your dream coastal home in this exclusive haven, where every day feels like an enchanting coastal escape.
Conclusion:
Ocean Portofino Pattaya invites you to elevate your lifestyle to new heights of coastal elegance. Explore the prestigious residences and discover the coastal paradise that awaits you. Embrace the allure of this development, where your coastal haven with modern luxuries awaits. Contact us today to embark on an extraordinary journey to your dream coastal residence. Live the life you deserve at Ocean Portofino Pattaya.